2018 Distinguished Alumni: Meet Anna Sweet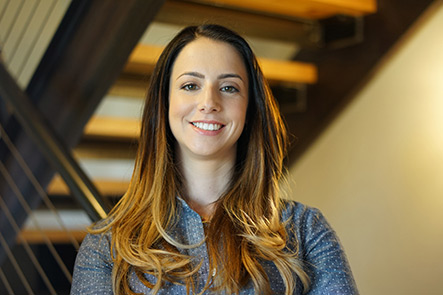 Always a trailblazer, Anna Sweet '04 (computer science) was a founder of RIT's Electronic Gaming Society and one of the first students to enroll in video game development classes, but pioneering a gaming career has been a lifelong pursuit.
"I've wanted to work in the video game industry since I was a kid," she said. "My parents will tell you that is the only thing I wanted to do."
Sweet's career has spanned esports, video games, social media platforms as well as virtual reality, where she had a hand in shaping the technology from a gaming novelty to a transformative medium.
"I got to work on a lot of this generation of VR and see it reach consumers, inspire game developers and change the way we view entertainment," she said.
After having worked at companies like Facebook, Microsoft, Oculus and Valve, Sweet is now the senior vice president for Caffeine, a start-up that is building a unique live-streaming platform for the video game industry.
"We are reinventing live streaming for gamers, entertainers and the creative arts," Sweet said. "And so we're trying to build a social, friendly and engaging platform that lets you really connect with your favorite creators."
Creating connections has been an overarching theme for Sweet both in and outside of the office. In 2015, Sweet and her husband, Nate Salpeter, started Sweet Farm, a 12.5-acre animal sanctuary and heirloom vegetable farm located in Half Moon Bay, Calif. Part of the farm's mission is to educate people about the source of their food.
"People get to come out to the farm and they get to meet the animals. They get to understand these are animals with empathy and intelligence," she said.
And while the labels "tech pioneer" and "farm owner" aren't typically synonymous, for Sweet it's still just about pursuing her passion.
"The thing that drives me is giving people new and interesting experiences and finding new ways to engage with the things they love."
Sweet will be honored during the Presidents' Alumni Ball on Oct. 19 as the B. Thomas Golisano College of Computing and Information Sciences Distinguished Alumna.
The Distinguished Alumni Award is presented to a certified alumnus/a who has performed with distinction at the highest levels of his or her chosen profession or who has contributed significantly to the advancement and leadership of noteworthy civic, philanthropic or service organizations over the course of many years. Those honored have brought distinction to their colleges and RIT through their professional, community and/or philanthropic achievements.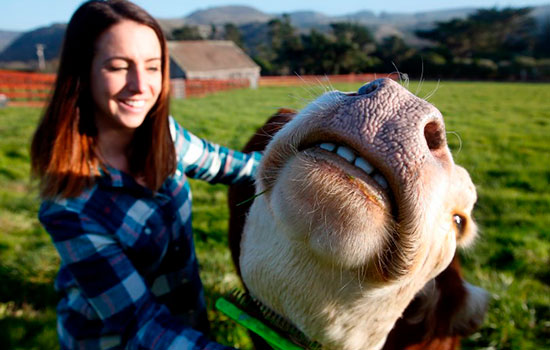 Related News
Topics