2018 Distinguished Alumni: Meet Lisa Allen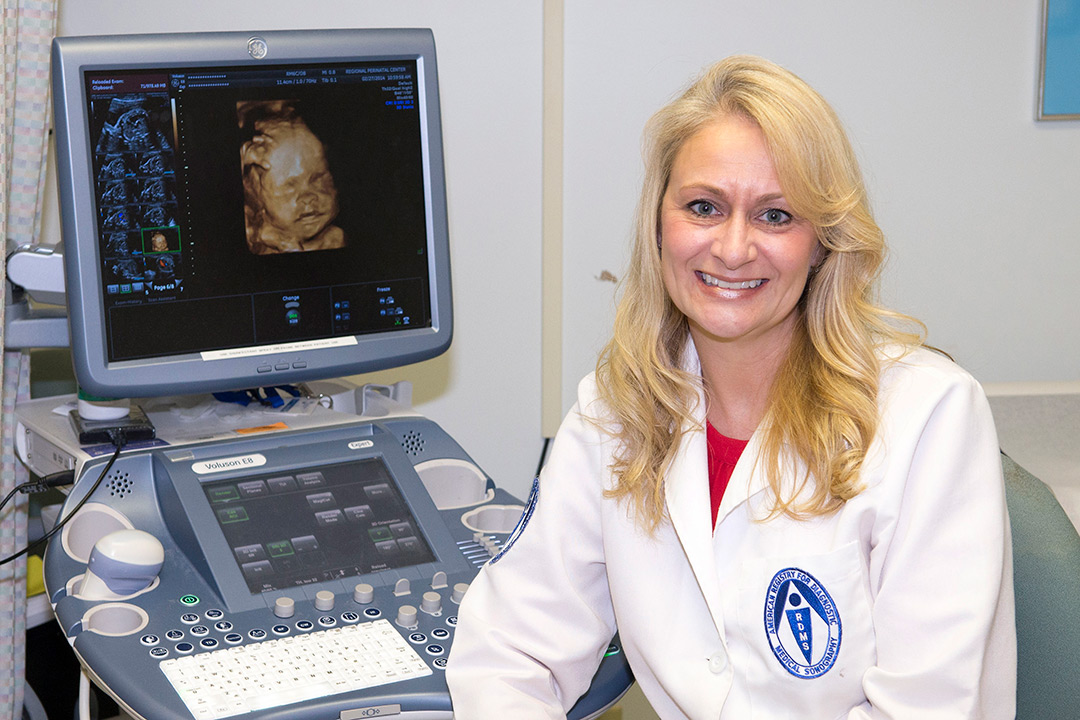 Education has always been an important part of Lisa Allen's life, starting from a young age.
"I'm from a family of 12 children, and my parents valued education," said Allen '90 (diagnostic medical sonography). "They made a lot of sacrifices so that we could go to college and told me 'You're going to RIT, it's a great school, it has a great reputation, and you will go anywhere.'"
Soon after graduating, Allen went on to work at SUNY Upstate Medical Center, where she is currently the ultrasound coordinator and a clinical instructor in the Regional Perinatal Center. In her position, Allen works with high-risk obstetrics patients from 13 counties throughout central New York.
"I love my job," Allen said. "I really enjoy the teaching aspect, and our students appreciate the time and energy we spend with them, along with the knowledge and experience that we can offer to help them to become more productive, learn and be experienced sonographers themselves."
In addition to the hands-on training she provides, Allen has also published more than a dozen articles in peer-reviewed ultrasound journals and authored two chapters in textbooks.
Allen's dedication to the advancement of diagnostic sonography, and her patients, has earned her multiple awards and recognition, including SUNY Upstate Medical's Employee of the Year in 2011 and the Distinguished Sonographer of the Year by the American Institute of Ultrasound Medicine in 2015. Allen will also be honored on Oct. 19 at the Presidents' Alumni Ball as the 2018 Distinguished Alumna from the College of Health Sciences and Technology.
And although she is already an accomplished sonographer, with almost 30 years of experience, Allen has no plans on stopping her own education.
"I've continued to be very active in my professional organizations because I'm always looking for the next steps to further that career ladder or just keep learning."
The Distinguished Alumni Award is presented to a certified alumnus/a who has performed with distinction at the highest levels of his or her chosen profession or who has contributed significantly to the advancement and leadership of noteworthy civic, philanthropic or service organizations over the course of many years. Those honored have brought distinction to their colleges and RIT through their professional, community and/or philanthropic achievements.
Related News
Topics