2018 Distinguished Alumni: Meet Michael G. Field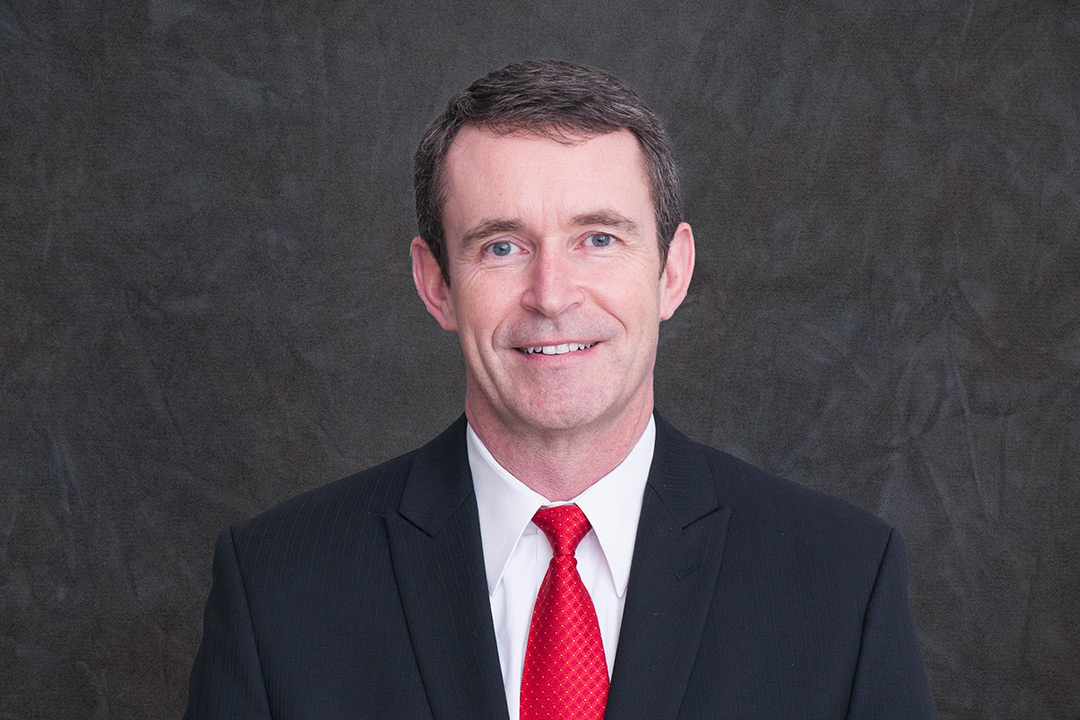 Michael G. Field '86 (mechanical engineering) is a master at adapting and evolving. These two traits are the fuel that have propelled his engineering career, working with companies like Carrier Corp., Intel and Samsung to now CEO at The Raymond Corp., a top provider of electric forklifts and warehouse management. 
"All of those changes have framed my career," Field said. "Always trying to be on the cutting-edge of things that are evolving in the industry that you are in, but looking for what is next."
It's a mindset he learned at RIT as a student in the Kate Gleason College of Engineering. Capstone projects he completed as an undergraduate, like an instant hot water heater, still influence his work to this day.
"Some of the projects that I did at RIT set a great framework for me as I developed as an engineer," said Field. "That really set me up going forward for product development and the 30-plus years I've been developing new products or providing the executive oversight of companies that develop new, cutting-edge products."
This foundation is serving Field well in his role at the helm of Raymond. He is continuing to grow the 95-year-old company, whose origins began with the creation of the first double-sided, wooden pallet into a global force that supplies end-to-end warehouse solutions, fleet management, forklift training and consulting services with more than 1,700 employees.
His RIT experience has also been influential in other aspects of Field's life, including his marriage to wife Robin Tobin '86 (computer science), whom he met while at RIT.
"We always fall back to what RIT was like and what it taught us and how we solve problems and in many cases how we solved problems together," Field said.
Field will be honored on Oct. 19 as the Kate Gleason College of Engineering's Distinguished Alumnus at the Presidents' Alumni Ball.
The Distinguished Alumni Award is presented to a certified alumnus/a who has performed with distinction at the highest levels of his or her chosen profession or who has contributed significantly to the advancement and leadership of noteworthy civic, philanthropic or service organizations over the course of many years. Those honored have brought distinction to their colleges and RIT through their professional, community and/or philanthropic achievements.
Related News
Topics