2018 Distinguished Alumni: Meet Rhonda Frederick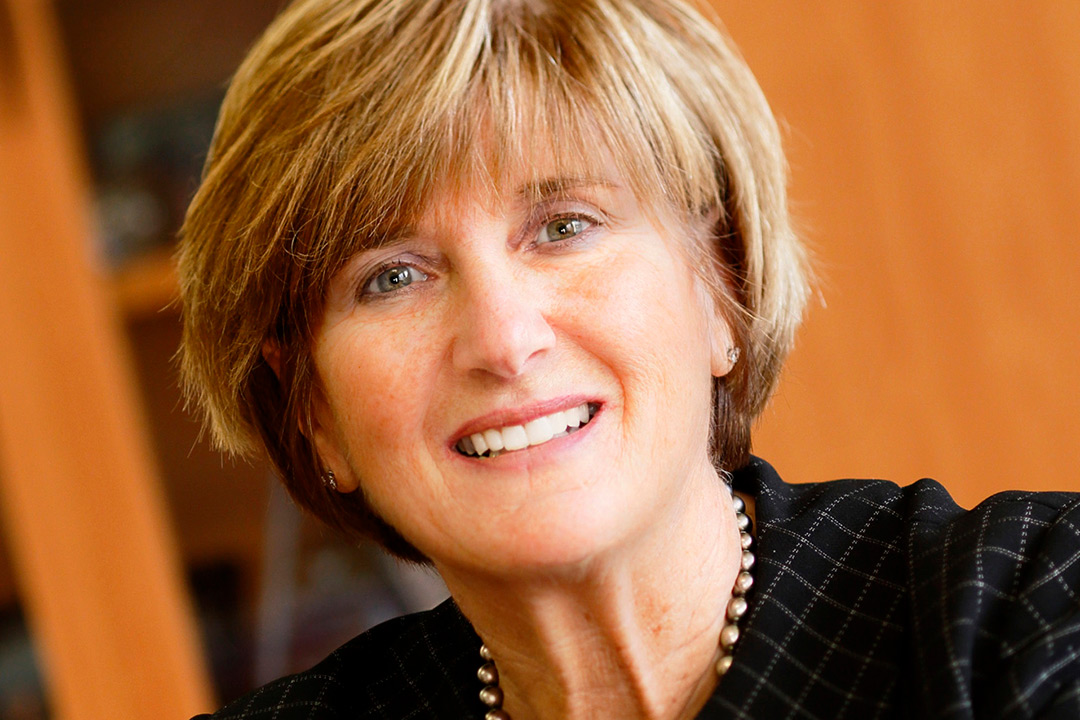 Rhonda Frederick '80 (social work) walked through the door of People Inc. one month after graduating from RIT for her first day of work at one of the organization's group homes. Thirty-eight years later, she is now its president and CEO.
"I took a job thinking it would be a filler job and little did I know I found my dream job right away,"  Frederick said. "I had never worked with people with developmental disabilities before, and from the day I walked in, I fell in love with it."
As the head of People Inc., Frederick oversees a wide variety of programs for children, senior citizens and people with developmental disabilities throughout western New York. The organization also provides community outreach, health services, family support and vocational services, and operates numerous affordable residential properties and group homes. Each year, the Williamsville, N.Y.-based nonprofit helps more than 12,000 people.
And it's those individuals, as well as the People Inc. employees, that Frederick credits as being the best part of her job. They are why she has not only remained at the organization for almost four decades, but in the human services field.
"It's the profound impact you make on somebody each and every day," she said. "It's, I think, the most rewarding career anybody could ever have."
While she may now fulfill an administrative role, she still makes a point of stopping by the organization's various programs and activities on a daily basis. This connection to the people she serves, her employees, and to the western New York community drives her to continue to grow People Inc. and help as many individuals as possible.
"If you don't give back and you're not making the community a better place, I don't know why you're here. There is no greater purpose."
Frederick will be honored as the 2018 Distinguished Alumna from the College of Liberal Arts on Oct. 19 at the Presidents' Alumni Ball.
The Distinguished Alumni Award is presented to a certified alumnus/a who has performed with distinction at the highest levels of his or her chosen profession or who has contributed significantly to the advancement and leadership of noteworthy civic, philanthropic or service organizations over the course of many years. Those honored have brought distinction to their colleges and RIT through their professional, community and/or philanthropic achievements.
Related News
Topics