2018 Distinguished Alumni: Meet Steve Wear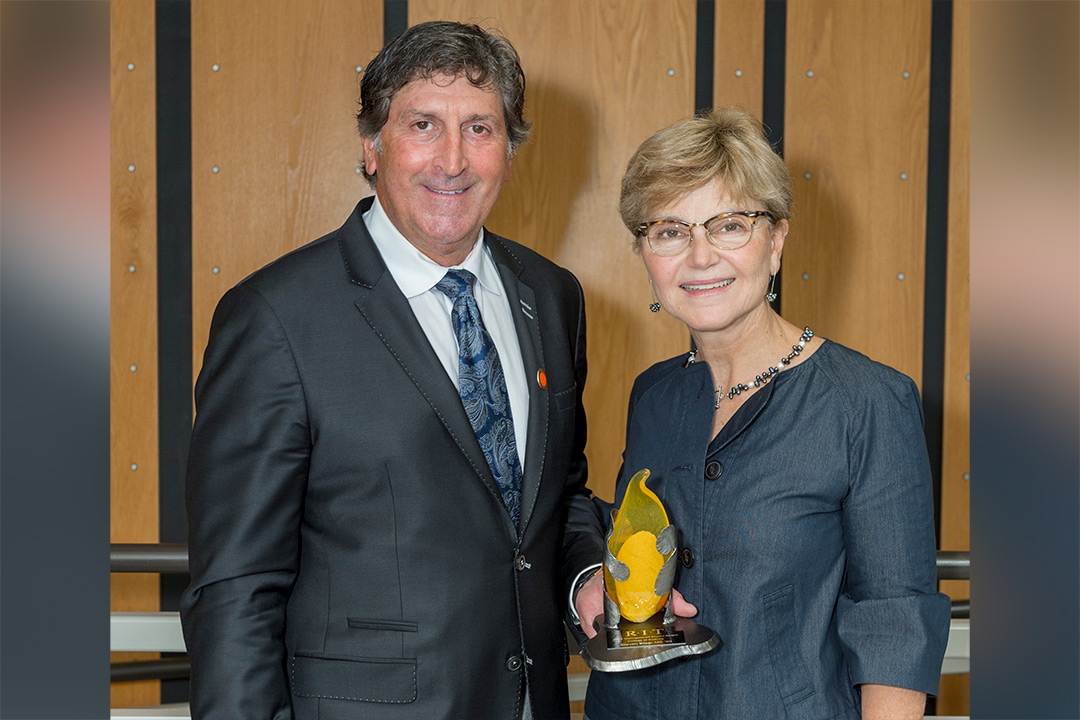 Steve Wear '91 MS (imaging science) knows how to grow a business. And his secret weapon—RIT graduates.
Wear is the co-founder and a member of the board of directors of Integrity Applications Inc. (IAI), an engineering services and software development company primarily supporting the intelligence community and other civil, defense and intelligence customers, with a focus on intelligence surveillance reconnaissance systems.  IAI's customers include the United States Air Force, Boeing Co., Harris Corp. and Lockheed Martin.
"To build a company of the highest quality, you need quality people. And where do you find them? RIT," said Wear, the 2018 Distinguished Alumnus for RIT's College of Science. "I know that it was a quality place to go to school, so I knew any graduates had the knowledge we needed to build the kind of business we wanted to build."
Wear enrolled in RIT's imaging science program while serving as a first lieutenant in the Air Force as part of a military program called Education With Industry. A few years later, in 1999, he founded IAI with three other veterans.  
"We wanted it to be a company that was similar to what we were exposed to when we were in the Air Force, where talent was key," Wear said.
After starting with just its four founders, IAI now has close to 800 employees, 24 of whom are RIT alumni, working in 10 offices across the United States. Wear says this growth and success are his greatest achievements, crediting his alma mater with playing an instrumental role in making both happen.
"Not only did we grow the company a lot, we made a big impact for our customers, which is the kind of company we wanted to build," Wear said. "We kept having a quality set of folks coming in from RIT that were a key part of this company's growth, and they played a key role because they were part of the best of the best."
Wear was honored as Distinguished Alumnus during a ceremony within the College of Science on Sept. 14, 2018. Other 2018 Distinguished Alumni recipients will be honored on Oct. 19.
The Distinguished Alumni Award is presented to a certified alumnus/a who has performed with distinction at the highest levels of his or her chosen profession or who has contributed significantly to the advancement and leadership of noteworthy civic, philanthropic or service organizations over the course of many years. Those honored have brought distinction to their colleges and RIT through their professional, community and/or philanthropic achievements.
Related News
Topics