Alec Baldwin Shares Some 'Words with Friends' at RIT Oct. 20
Award-winning actor named Horton Distinguished Speaker at homecoming celebration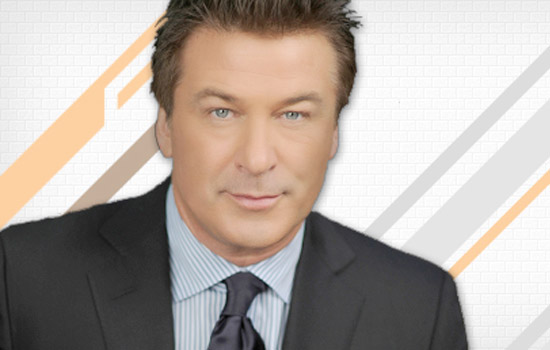 Film, stage and television actor Alec Baldwin will be one of the highlights of Rochester Institute of Technology's Brick City Homecoming & Family Weekend Oct. 19-21. Baldwin will speak to students, faculty, staff, alumni and guests as the Horton Distinguished Speaker at 1 p.m. Oct. 20 in RIT's Gordon Field House and Activities Center.
The Inside the Actors Studio-style talk will give the audience an inside look at Baldwin's life and a chance to learn about his career and philanthropy.
Baldwin has appeared in more than 40 films, including Beetlejuice, The Hunt for Red October and The Departed. His performance in The Cooler garnered him a nomination for the Academy Award for Best Supporting Actor.
On television, Baldwin currently stars as Jack Donaghy on NBC's 30 Rock, winner of the 2007, 2008 and 2009 Emmy for Outstanding Comedy Series. Baldwin has received seven SAG Awards, four Golden Globes, the Television Critics Award and two Emmy awards as Best Actor in a Comedy Series for his performance on the show. In 2011, Baldwin received a star on the Hollywood Walk of Fame.
Baldwin is a dedicated supporter of causes related to public policy and the arts. He serves on the boards of People For The American Way, The Hamptons International Film Festival and Guild Hall of East Hampton, in addition to being an active supporter of many others.
Baldwin's ties to upstate New York include his work as a pitchman for Rochester-based Wegmans Food Markets. Baldwin has appeared in a series of Wegmans commercials alongside his mother Carol, a Syracuse-area resident and loyal Wegmans customer.
RIT Student Government created the Horton Distinguished Speaker Series to profile nationally-renowned speakers addressing relevant social and political issues. Past speakers include U.S. presidents Jimmy Carter and Gerald Ford, and other prominent names such as Colin Powell, Ben Stein, Earvin "Magic" Johnson, Robert Redford, Al Pacino and Michael J. Fox.
Topics