April 2, 2014
by Krista Bellardo
Alumna wins award from Madonna's foundation
Joy Parker received a $10,000 award from the Art for Freedom initiative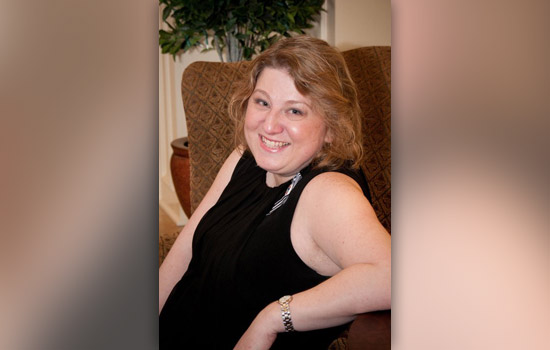 As a self-proclaimed '80s Madonna wannabe, Joy Parker '91,'92 (photography, film and video) was in shock when she found out her idol had watched her video entry to the December Art for Freedom project.
Parker had heard about the contest in October, when she came across a post on Madonna's Facebook page announcing the theme, "What does freedom mean to you?" A lover of photography, Parker decided that she would upload something.
After forgetting about it until late November, she made a last minute decision to record a video on her phone to talk about her view of freedom as a wife, mother and business woman in her fourth year with ALS (Lou Gehrig's disease).
"It was all done off the top of my head and I tried to move the camera around a bit to be artsy," said Parker. "When I was done, I watched it and cringed. I hate seeing myself on camera, especially now that I look sick."
Despite this, and thinking that she wouldn't remember to come back to the project at a different time, she added a little stabilization and a color filter before putting the video on YouTube.
When an email popped into her inbox in January with the subject line only saying "Art for Freedom," she remembers thinking that maybe she had signed up for a newsletter. After opening and re-reading the email a few times, she called her husband over to make sure what she was seeing was real.
"We were just saying 'wow' a lot," said Parker. "I didn't even remember there was any kind of prize when I uploaded my video. Finally the only thing I could say was 'Madonna watched my video?!'"
Parker received a $10,000 grant to give to a nonprofit of her choice. She decided to split the money between two organizations that have helped her personally, the Greater Rochester Muscular Dystrophy Association and the Upstate ALS Chapter.
"Although, selfishly, I wanted to tell them to keep the $10,000 and send me Madonna, I'm glad to have the money to help those that help others," said Parker. "I like that my good fortune can help others."
To watch the video or read more about Parker's story, visit the Simple Joys website.
Topics