Alumni House coming to RIT
Estate home adjacent to campus will be first stop for alumni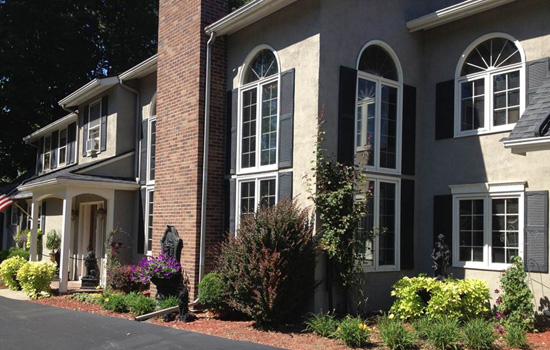 Rochester Institute of Technology is creating its first Alumni House on campus, which will serve as a welcome center for graduates.
RIT purchased a private estate home and surrounding grounds adjacent to the campus in December 2013. The home will be renovated to include meeting space, an alumni library, an Alumni Association boardroom, business center, event space for large and small gatherings and two executive sleeping suites for alumni and visiting dignitaries traveling long distances.
Kelly Redder, assistant vice president, RIT for Life, and the director of the RIT Alumni House, said the goal is to begin renovations this spring with an opening in early 2017.
"When alumni come back now, they are completely flummoxed by the scenery around them because nothing looks familiar. We have just grown so big," Redder said. "This will give alumni coming back to campus an orientation stop."
Alumni will be able to pick up a parking pass and an alumni ID, which will provide them access to The Wallace Center and the Gordon Field House. They can buy Tiger apparel, be taken on a tour of campus or given directions and a map.
Fundraising began earlier this year to renovate the house, add a parking lot and build a road connecting the house to the rest of campus.
There are several naming opportunities within the planned facility, including the name of the house as well as high-profile spaces.
Redder said her challenge will not only be renovating the home but also educating the campus community about the opportunities an Alumni House creates for them.
"I want students leaving here to know the house is there and it's theirs," Redder said. "That's where they will start when they come back to RIT."
Topics