Alumni Update: Entrepreneur creates communication solution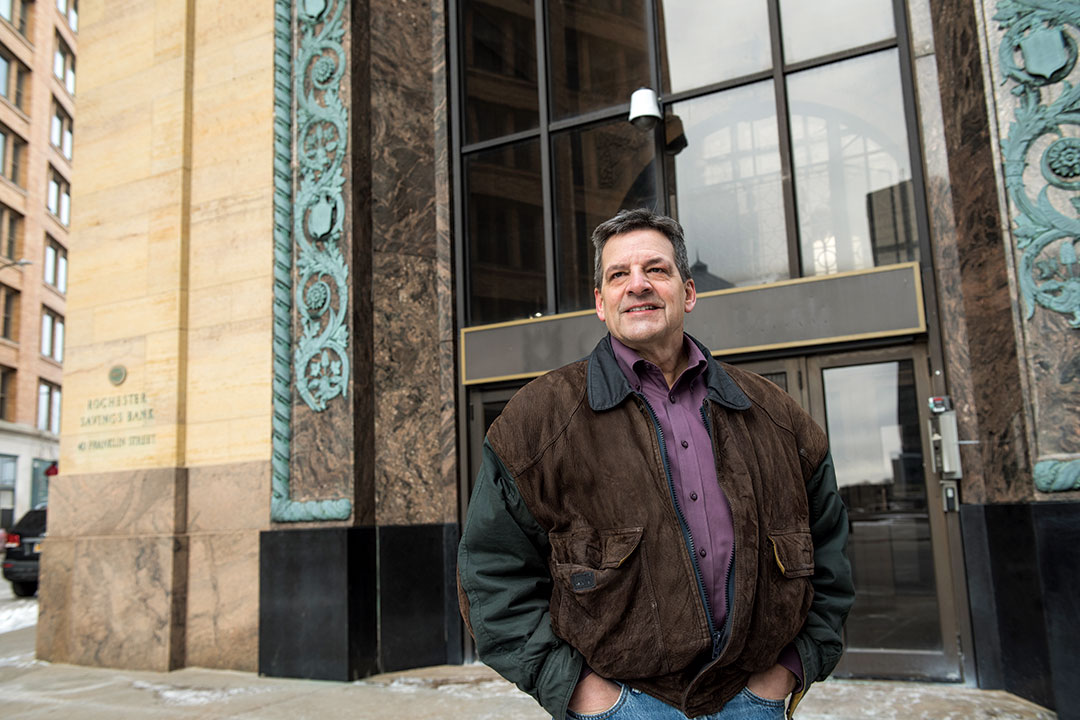 A. Sue Weisler
Mark Oney '81 (electrical engineering) credits his interest in startups to working at Apple Inc. in the late 1980s. He was employee No. 4,204.
"That was probably the time period that had the greatest influence on my career and who I am as an entrepreneur and leader," said Oney, who managed software product development for Apple and was part of the team that helped turn around the company's ailing PowerBook business. "Our teams were constantly challenged to deliver against a steady stream of near-impossible goals. And yet somehow teams managed to find success despite the fact that the odds were often stacked against them from the start."
That success, Oney said, gave him the confidence to leave Apple and embark upon an entrepreneurial path, helping to create and grow eight startups. His current startup, EmployeeChannel Inc., provides communication software and services that help employers better communicate and engage with employees using mobile, cloud and artificial intelligence technologies.
"I'm cautiously optimistic that it is going to be the biggest one yet," said Oney, whose earlier companies were all acquired.
Oney, senior vice president of product operations of EmployeeChannel, said the company was founded in 2015 in San Francisco. In early 2018, the company wanted to expand its product development team and open a second office. Oney began looking at onshore locations outside the West Coast. He put Rochester on the list of possible cities because of his relationship with RIT. Oney is a founding member of RIT's West Coast Board of Advisors.
"We wanted access to affordable top talent. We wanted to be close to a nationally recognized university. We wanted to be at a location where there was a commitment to developing an entrepreneurial ecosystem," he said. "Rochester had all of the ingredients."
The company moved into the RIT Downtown Center for Innovation and Entrepreneurship at 40 Franklin St. last May. The office started with five employees, all of whom have an affiliation with RIT. Oney expects that number to conservatively grow by 50 percent each year.
Unlike with email blasts or internet portals, EmployeeChannel has created an app that enables employers to more effectively interact with a modern workforce. Employers can engage employees in a two-way dialog, and communicate to distinct audiences through their mobile devices. Employees can get personalized responses to requests and receive information from the company easier and faster.
Oney said the company's goal is to own the leadership communication space.
"I never stay awake at night thinking are we going to be successful or fail," Oney said. "I stay awake wondering how successful we will be. The market opportunity is huge and it's on us to determine how much of that market we will earn. We intend to be the leader in this space. I'm excited that we are on to something big."