Alumni Update: Goldman cultivates love with photo project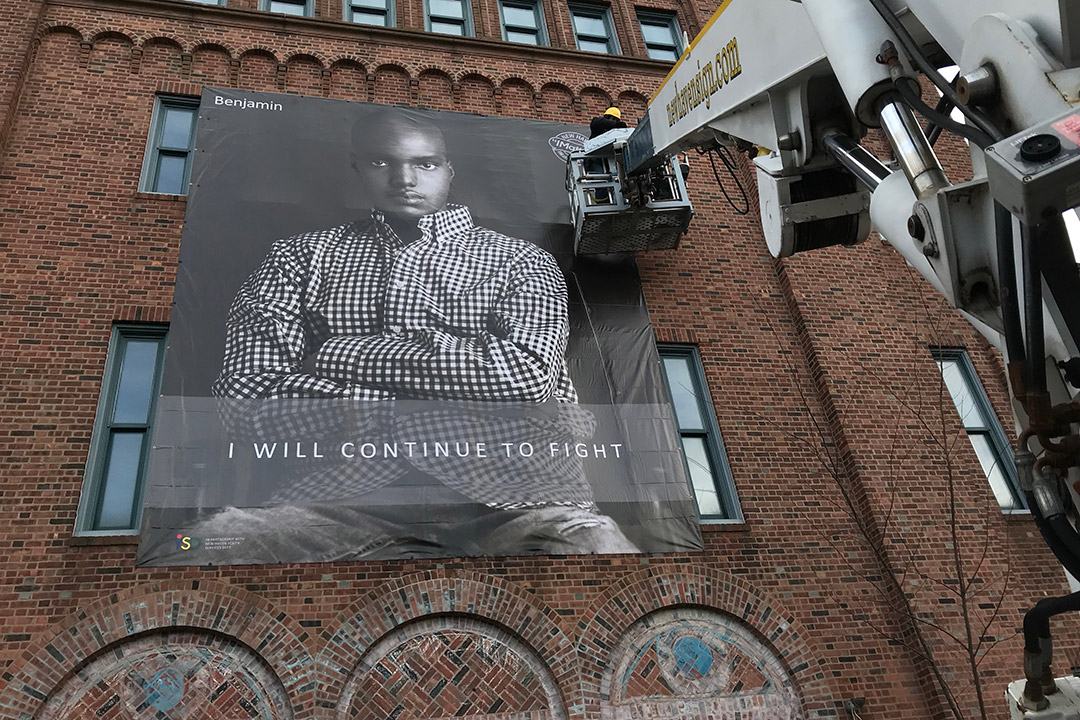 Ronen Yaari
After years of working in commercial photography, Rob Goldman '84 (professional photography) decided he needed to change his routine and focus on something new.
"My work life and reason for making photographs did not make sense to me anymore," Goldman said. "I felt like I was making photographs of a completely artificial world and selling people things they didn't really need. I wanted to cultivate love instead of consumerism."
To work toward his goal of cultivating love, Goldman quit commercial photography and embarked on several independent projects that focused on the reality, struggles, and beauty of life. In 2018, he found success through the "IMatter"project in New Haven, Conn.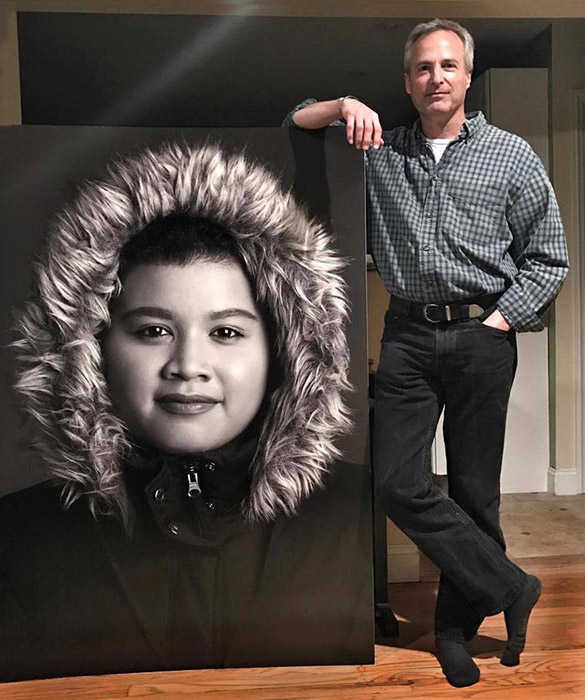 Ronen Yaari
"IMatter" is a multimedia empowerment program that "celebrates the sanctity and self-worth of teens and young adults."
To accomplish this, Goldman takes professional studio portraits of young people in the local community and asks them to write down why they matter. Once the photoshoot is finished, Goldman combines the photos and quotes into large banners, window posters, and interactive exhibits that are installed throughout the city.
"These young people are from all walks of life, but their photos will all be hung together," said Goldman, speaking about the social divisions in New Haven. "If I can visually unify the city, people will see evidence of this unification and realize, 'Hey, we are all one community.'"
Goldman originally began this project in 2013 at seven locations in Long Island, N.Y. After encountering endless roadblocks to the project's growth on Long Island, he abandoned it and threw all of his materials in the trash.
It took five years and a move to New Haven before the project saw the light of day again.
In New Haven, Goldman was able to execute "IMatter" on a larger scale. As word of his project spread, he gained support from the mayor's office, departments in New Haven City Hall, radio stations, nonprofit organizations, and the general population.
Using the same high-end production crew he worked with during his years photographing professional models, Goldman is able to give that "celebrity" moment to the participating youth.
"During the shoot, they gain an incredible state of elation and pride. When they write down what they are doing and why they matter, and get to declare it publicly, it tops the cake for them," said Goldman.
By December, Goldman aims to have 36 portraits posted across the city. In the future, he hopes to expand the project to other cities and share the self-love and jubilation with more youth across America.
"It's hard to articulate the feeling you get watching these young people looking up at their banner," said Goldman. "You're with them and they are just shining. They're beaming."
Topics