Alumni Update: RIT alumna is U.S. Army Brigadier General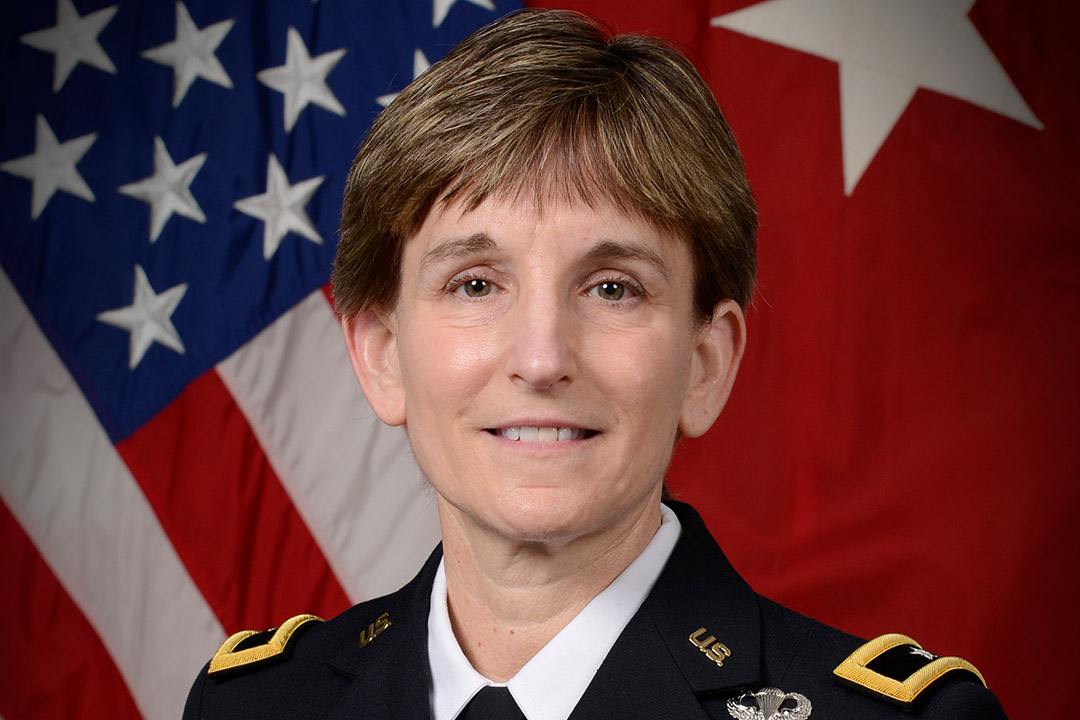 Brigadier General Stacy Babcock '91 (criminal justice) '96 (educational interpreting) '98 MS (instructional technology) assumed duties earlier this year as the Deputy Commanding General at the 63rd Readiness Division in Mountain View, Calif.
In her new role, Babcock provides administrative, equipment and facility support to 44,000 Army Reserve soldiers spread throughout a seven-state region on the West Coast.
"This base operations support enables Army Reserve units to focus on readiness, training, mobilizing and deploying to answer our nation's call," Babcock said.
Babcock has served in the U.S. Army, in both active duty and reserve capacities, for more than 35 years. She joined the Army after graduating high school and decided to pursue a degree after taking night classes while on active duty. Her time at RIT included participation in ROTC, which would prove to be a learning experience and a turning point.
"RIT is where I started to truly grow both personally and professionally," she said. "The ROTC program was top notch and did more than prepare me to become an Army officer. As the only female participating in Ranger Challenge competitions at the time, I stepped out of my comfort zone and accomplished things I never thought I was capable of doing. It did not just apply to physical accomplishments, but everything else in my life. I grew up and found a healthy life balance."
During her time at RIT, Babcock became interested in deaf culture and sign language.
After graduating from RIT's criminal justice program, she enrolled in the interpreter training program and later was hired as a staff interpreter at RIT, where she completed the master's degree program in instructional technology.
Her military career includes a commission in the Military Police Corps, teaching military science at UCLA, completion of the U.S. Army War College and deployments to Bosnia and Iraq.
Topics