Anderson Cooper headlines RIT's Brick City Weekend
Dueling pianos, escape rooms and men's hockey downtown are among the other planned events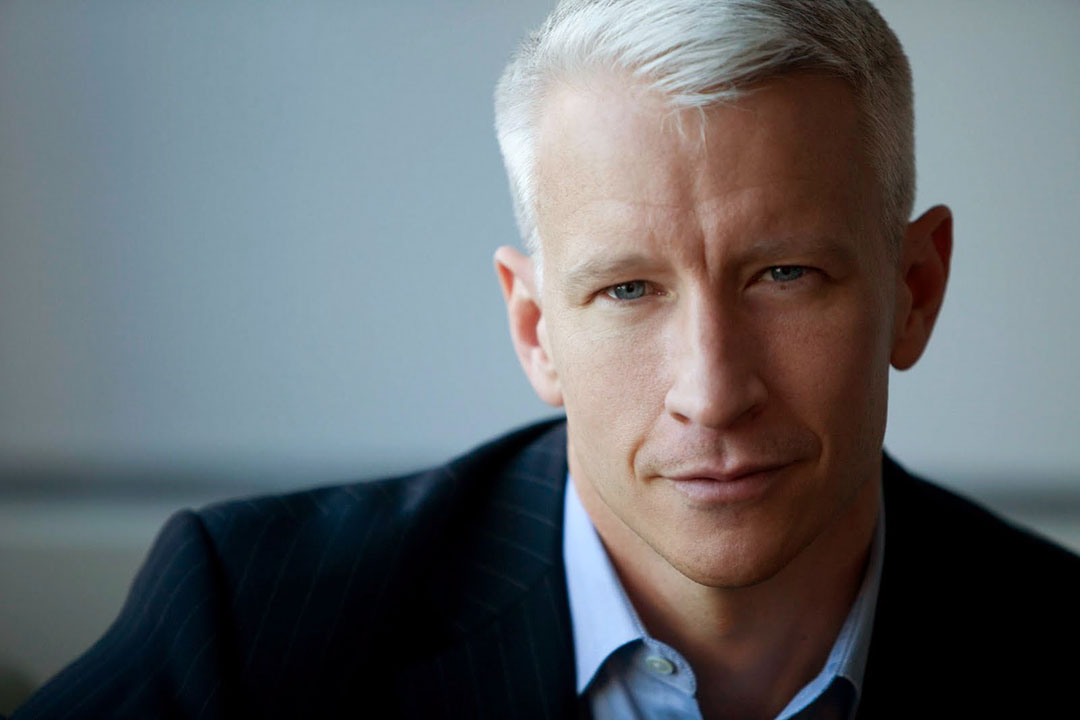 Journalist Anderson Cooper, anchor of CNN's Anderson Cooper 360° and a correspondent for CBS's 60 Minutes, will be the Student Government Distinguished Speaker at Rochester Institute of Technology's Brick City Homecoming and Family Weekend, Oct. 18-20.
The weekend typically draws 17,000 participants to RIT's campus and the Rochester area. It features more than 100 events during three days.
"We have an outstanding variety of activities planned for everyone at this year's family weekend," said Lynn Rowoth, assistant vice president of community relations and director of Brick City Weekend. "With a wide array of tours, reunions, athletic events and so much more, the appeal is broad to intrigue and attract our students, parents, families, alumni, staff, faculty and guests."
Registration is expected to be opened in August on the Brick City Weekend website.
RIT Student Government President Anika Aftab is looking forward to this year's homecoming.
"It will be a great weekend to see our alumni and families returning to campus to enjoy all we have planned, from a world-class journalist, our biggest hockey game of the year, interesting classes, parties, games and so much more," she said.
Cooper has worked in more than 40 countries, covered major news events around the world, anchored political conventions and moderated several presidential primary debates. He is speaking 2-3 p.m. on Saturday, Oct. 19, at the Gordon Field House. Tickets are $10 for RIT students and $25 for RIT faculty, staff and alumni. Tickets will be available beginning Aug. 26 at the Brick City Weekend website, https://www.rit.edu/brickcity/, or at University Arenas Box Office. Tickets for the general public are $45 and will be available through RITtickets.com or the box office.
Cooper has also written books, including The Rainbow Comes and Goes: A Mother and Son on Life, Love, and Loss, which is a collection of correspondence between Anderson and his mother, Gloria Vanderbilt, a fashion designer and socialite who died June 17 at age 95.
Other Brick City Weekend highlights include:
The 2019 Presidents' Alumni Ball will be held from 6:30 to 11 p.m. Friday, Oct. 18, in the Gordon Field House, with a reception, dinner and award ceremony honoring RIT's 2019 Outstanding Alumnus Kevin Surace '85 (electrical engineering technology), who helped start RIT's West Coast Board of Advisors and is co-chair of RIT's $1 billion blended fundraising campaign. Also being honored with the 2019 Volunteer of the Year award are Chris and Staci Wagner, who co-chaired the National Technical Institute for the Deaf's 50th anniversary celebration committee. Chris '94 (social work) and Staci '92 (social work) traveled at their own expense to each of the 10 NTID 50th anniversary regional events leading up to the June 2018 celebration. This year's Distinguished Alumni Award winners also will be commemorated.
Toast the Tiger, celebration of the 30th anniversary of the Tiger Statue: 3:30 p.m.  Friday, Oct. 18. The bronze statue, across from Eastman Quad, was commissioned by RIT's Student Government in 1989 and sculpted by Duff Wehle. It represents Spirit, the Bengal tiger cub RIT adopted as its first mascot in 1963.
New York Dueling Pianos: 7-9 p.m. and 10 p.m.-midnight Friday, Oct. 18, in Ingle Auditorium. An interactive, high-energy show, part music, part comedy where the audience becomes part of the show. Free, but tickets are required.
Family Fun Zone: 11 a.m.-3 p.m. Saturday, Oct. 19, in Ritter Ice Arena. Play arcade games, check out the inflatable bounce house and obstacle course and create an RIT party hat just in time for the photo booth. 
The Cary Collection is celebrating its 50th anniversary with special events during Brick City Weekend, including an exhibition on the second floor of Wallace Library, and "The Stories They Tell," a student-curated exhibition of archival collections on the first floor of Wallace Library all weekend.
Taste of Rochester: 3-5 p.m. Friday, Oct. 18, behind Monroe Hall. An event for those over 21, enjoy things Rochester has to offer, with samples of local wines, craft beer and favorite Rochester foods. Learn more about museums, festivals and activities.
Returning is the popular Classes Without Quizzes series, which this year includes a session with RIT Cartoonist-In-Residence Leigh Rubin, creator of Rubes cartoon. Other topics include the sounds of black holes, craft breweries and wastewater, the Galapagos Islands, navigating pseudoscience, nanotechnology, civil engineering and the RIT Community Garden walk.
This year's featured men's hockey game is RIT vs. Merrimack College, 7:05 p.m. Saturday, Oct. 19, at Blue Cross Arena in downtown Rochester. All seating at Blue Cross Arena will be reserved, with no general admission. Tickets are $15; $13 for RIT faculty, staff and alumni (purchased on the RIT campus – four ticket limit per valid RIT ID); $9 for non-RIT students; $6 for RIT students (purchased on the RIT campus – four ticket limit per valid RIT ID); and $5 for children 5 and under. Tickets are available at RITtickets.com.
Women's soccer hosts Skidmore at 4 p.m. Friday, Oct. 18, and Rensselaer at 2 p.m. on Saturday, Oct. 19, at Tiger Stadium. Women's volleyball against Medaille will be played at 11 a.m. Saturday, Oct. 19, in Clark Gym. All games are free admission.
Visit the Brick City Homecoming and Family Weekend website for a complete list of events and updates.
Topics