Applications accepted for Future Faculty program
University program offers junior faculty, new post-doctoral researchers and Ph. D.s an opportunity to explore faculty positions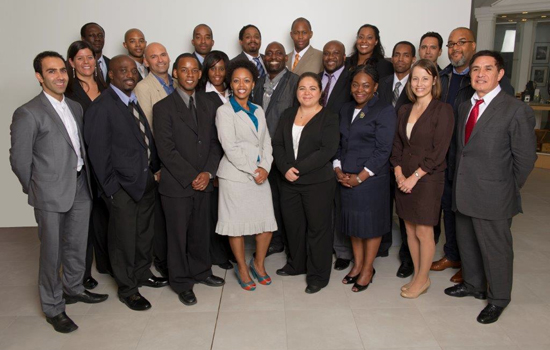 Applications are being accepted for the 2016 Future Faculty Career Exploration Program at Rochester Institute of Technology. The program for recruiting diverse faculty candidates, now in its 13th year, has been recognized nationally for its strategies to feature doctoral candidates' research and to provide them the opportunity to explore career options at the university.
The 2016 program takes place at RIT Sept. 28–Oct. 1. The application deadline is May 1.
Prospective candidates can apply online for the fall program, and attach a curriculum vitae along with a cover letter including a contribution to diversity statement, as well as a teaching and research statement, to the RIT Office of Faculty Recruitment. If selected to participate in the program, individuals are eligible for an all-expense-paid trip to visit the university. The program allows prospective faculty the opportunity to explore potential career choices at RIT through exploratory interviews, meetings with deans, department heads and university administrators, as well as tour the campus and surrounding community.
Applications are being accepted from candidates who are within one year of receiving, or who have already achieved, a Ph.D. or Master of Fine Arts degree, a post-doctoral assignment, or are currently junior-level faculty; those from underrepresented and underserved populations, especially applicants of African American, Latin American, American Indian, or Alaskan Native descent; and receiving degrees aligning with the disciplines offered at RIT.
"From time-to-time we still hear that there are no diverse candidates available for faculty positions in universities such as RIT. And for the past decade we have looked to change that perception, and have been successful bringing in anywhere from 20 to 25 scholars to the university. We continue to see amazing, highly qualified candidates," said Renee Baker, executive director of RIT's Office of Faculty Recruitment and host of the career exploration program.
Since 2003, more than 280 prospective faculty have participated in the annual program. Approximately 19 percent of the AALANA faculty hires at the university—17 total thus far with 12 being tenure-track positions—have come through the Future Faculty program, aligning with RIT's strategic plan and its diversity goals.
Topics