Architecture grad finds first job in Shanghai a towering triumph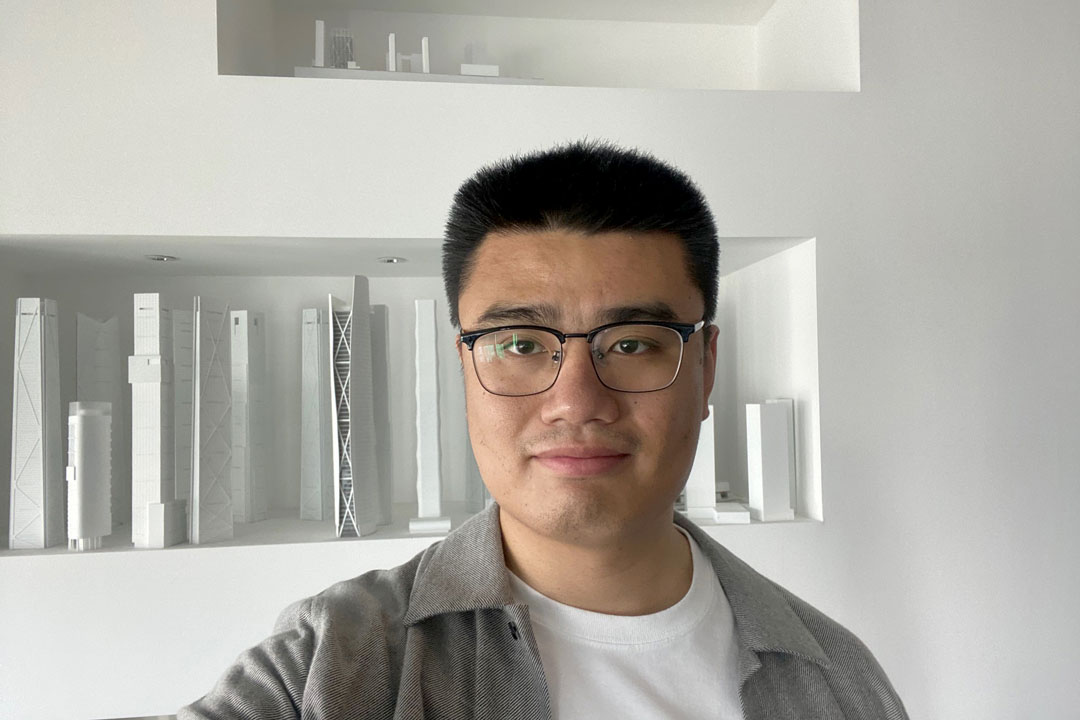 Shanghai Tower, the world's second-tallest edifice, is also one of the most "green" buildings in China. The mega-tall skyscraper, which spans an awe-inspiring 128 stories high and nearly 2,100 feet into the sky, teems with sustainable technologies.
How amazing then for Yudong Yan, a 2021 graduate of RIT's Master of Architecture program, which uniquely fuses architecture with sustainability within Rochester Institute of Technology's Golisano Institute for Sustainability, has landed his first job with Strabala + Architects.
The firm's founder and design partner, Marshall Strabala, widely recognized as a leader in sustainable design, is the chief architect behind Shanghai Tower, where his firm's main offices also are located.
"Sustainable architecture is a huge trend in the industry right now," said Yan, a native of Lanzhou, China, and whose parents are both architects. "I chose RIT specifically because of the sustainable architecture program."
According to a number of studies, office buildings use up 30 to 40 percent of the world's total resources. In addition, they generate 40 percent of global solid waste.
"Traditional office buildings have a tremendous impact on our existing environment today," said Yan, who began working in March as an assistant architect, primarily responsible for collecting successful case studies and creating architectural drawings. "In contrast, green buildings can save a lot when it comes to natural resources every year."
Shanghai Tower is a soaring example of that, including its wide range of renewable energy sources, extensive landscaping to help cool the building, and a unique shape to help improve wind resistance. The building's all-glass façades harness and optimize daylight, reducing the reliance on man-made light sources, energy costs, and carbon emissions. Such achievements have earned the structure both the American LEED Gold certification and China's three-star Green Building award.
Yan credited RIT's Master of Architecture program for providing him with the tools necessary to recognize and implement such design features and to provide him with the skills necessary to address technology, building performance, site, climate, social issues, and urbanism with sustainability and resiliency in mind.
His master's thesis, demonstrating his strong commitment to making large-scale commercial projects sustainable, was selected as the best in the architecture program.
Yan also feels fortunate for landing a job in his native China amid a global pandemic.
"I like Shanghai because there are a lot of opportunities here," he said. "There are many large projects and design companies, which are very conducive to my future development."
Topics