Artists with deep roots in De'VIA art movement featured at RIT/NTID Dyer Arts Center
Two-person show exhibiting works from Nancy Rourke and David Call runs through Feb. 22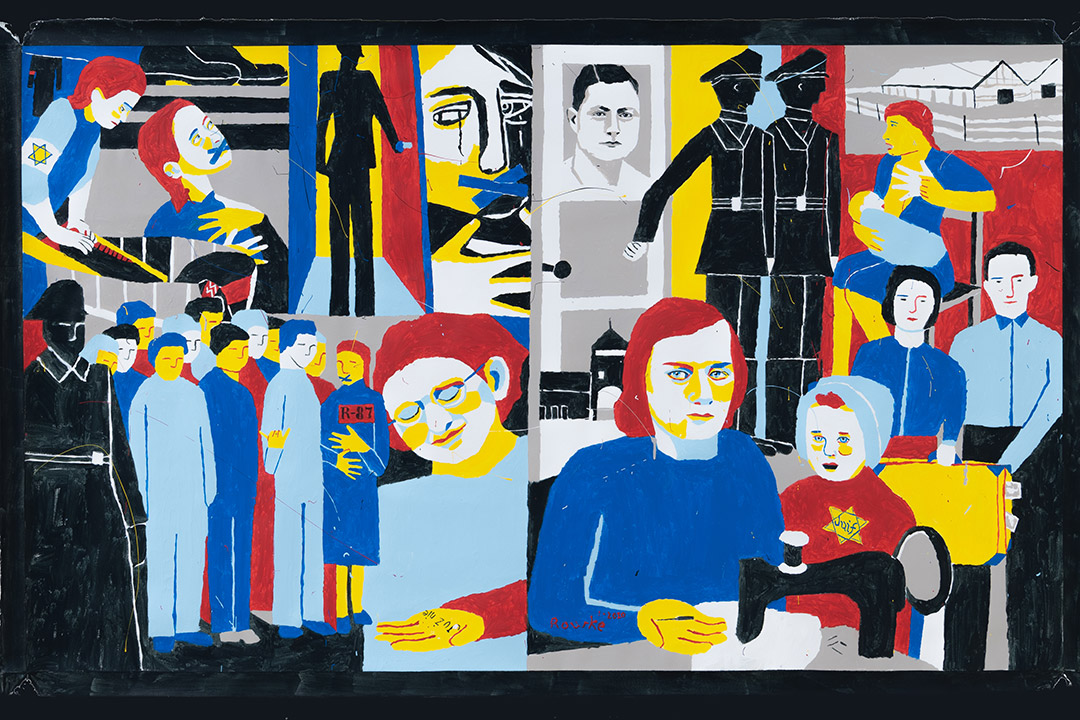 Mike Guinto
Bright reds, blues and yellows, displayed alongside stark black-and-white linocut prints are the trademarks of the latest exhibit at the National Technical Institute for the Deaf's Dyer Arts Center at Rochester Institute of Technology. "20/20: A Two Person Show," running through Feb. 22, features the eye-catching works of artists Nancy Rourke and David Call, two artists with deep roots in the De'VIA art movement. De'VIA, which stands for "Deaf View Image Art," is an art form that represents deaf artists and perceptions based on their deaf experiences.
The title of the exhibition is based on the idea of visual acuity, expressed by Rourke's and Call's attempts to provide clarity and insight on what often is overlooked or not discussed within the deaf community and increase awareness about social, political and cultural issues in the deaf community. Dyer Art Center Director Tabitha Jacques said that these two artists' works complement each other and allow visitors to appreciate the differences between each artist's techniques while learning more about the history of the community.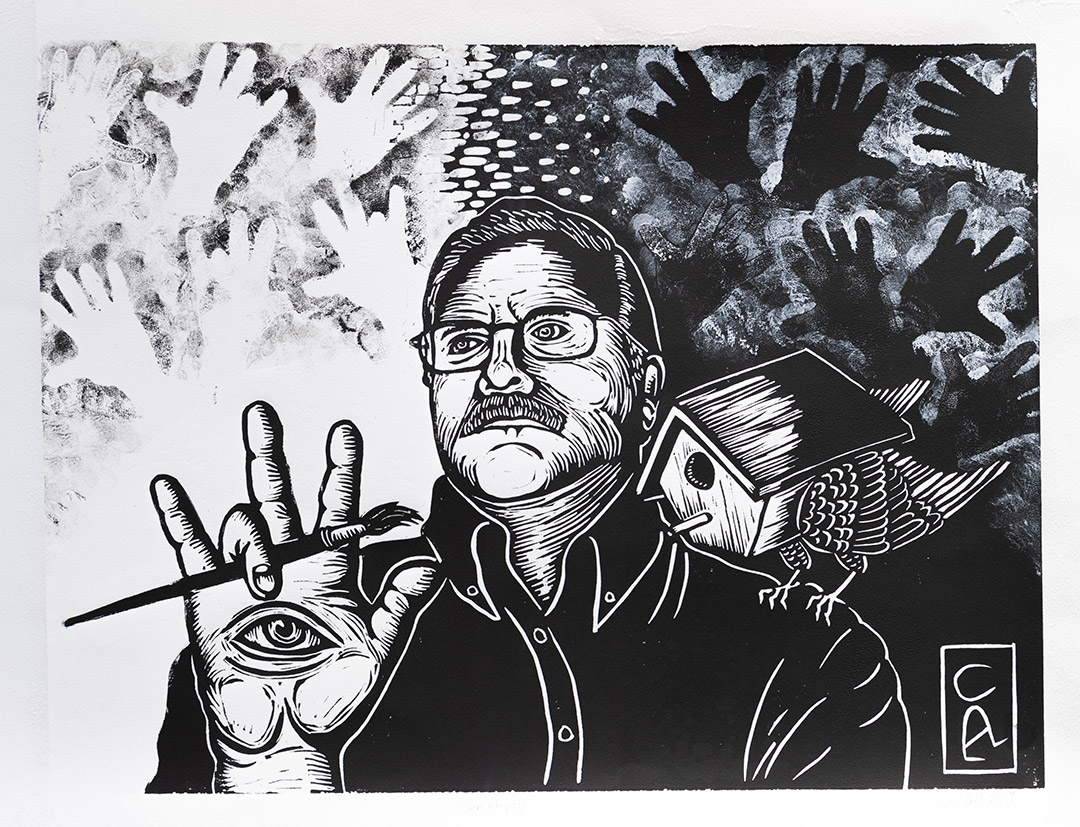 Mike Guinto
Through what is known as surdism, or deaf art activism, Rourke and Call portray the joy and beauty of American Sign Language and contrast the accomplishments of deaf people with the atrocities of language deprivation and limited access to education.
"Both Nancy and David are brilliant artists who have coordinated to put together an outstanding exhibit," said Jacques.
The center will host a free artists' reception 5-7 p.m. Friday, Feb. 14, that is open to the public. Other events include a presentation, "De'VIA: Past, Present, and Future," Feb. 13-15, focusing on the De'VIA art movement to coincide with the "20/20" De'VIA-focused exhibitions at the Dyer as well as the closing of the inaugural De'VIA exhibition at Rochester's Memorial Art Gallery. The agenda for the three-day event includes presentations by artist and author Karen Christie, Rourke, and Nancy Creighton, one of the founders of De'VIA, at the Dyer; a lecture by Call at RIT/NTID on Friday; and a painting party with Rourke on Saturday. Tickets for the painting party are $35.
To support "20/20," a smaller "#DeVIAChallenge" exhibit in the Glass Gallery of Dyer Arts Center showcases examples of works by deaf artists around the world. The challenge, Rourke's project, features a pool of deaf art created by both professional artists and those just beginning their art careers.
The gallery is located on the RIT campus in Lyndon Baines Johnson Hall, 52 Lomb Memorial Drive, Rochester. Gallery hours are 10 a.m.–5 p.m. Monday through Friday, and 10 a.m.–2 p.m. Saturday. For more information, go to the Dyer Arts Center website.
Topics