Ask Austin McChord anything on Monday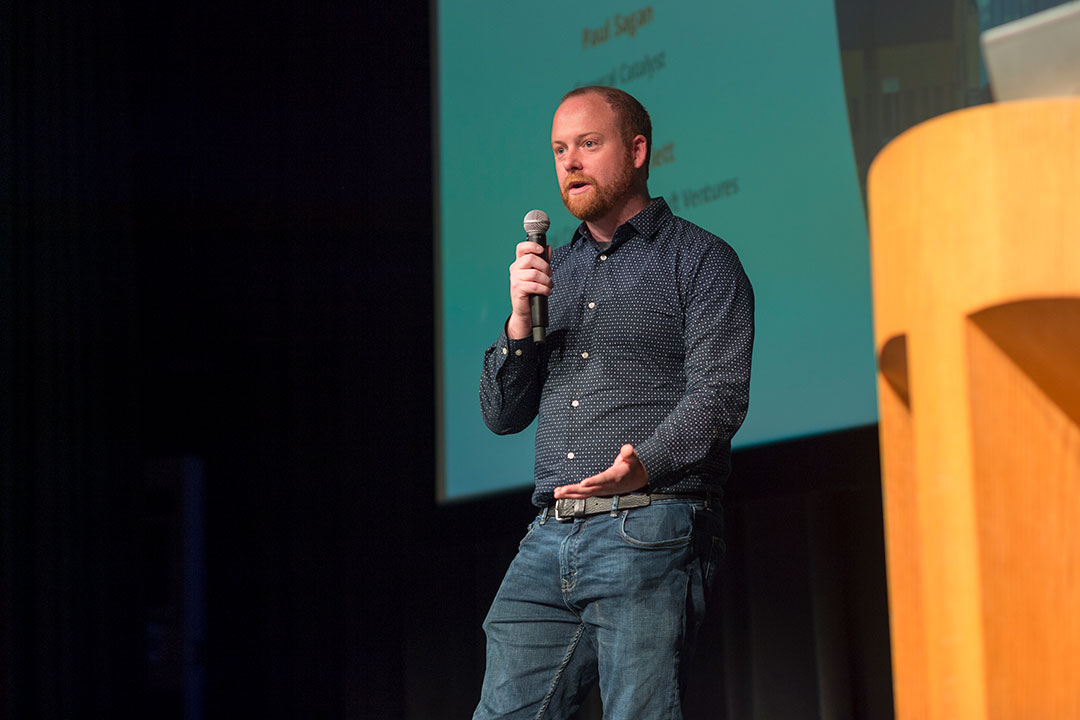 Elizabeth Lamark
Board of Trustees member Austin McChord '09 will be taking questions from Reddit during an "Ask Me Anything" (AMA) session at 4 p.m. Monday.
McChord is the founder of Datto Inc. and current CEO of Casana. Casana, using technology developed at RIT, is creating a smart toilet seat that can help medical professionals gather critical health information about patients from their homes. McChord will be taking questions on a variety of topics, including an exciting new opportunity for current students that launches on March 1.
In 2017, McChord donated $50 million to his alma mater, the largest gift in the university's history. The gift includes $30 million to foster creativity and entrepreneurship at RIT, including $17.5 million to launch the Innovative Maker and Learning Complex, which is now under construction.
Additional funding went toward purchasing equipment and endowing faculty positions and student scholarships, including new "Entrepreneurial Gap Year" fellowships to help students advance their concepts into businesses.
The remaining $20 million is helping to advance RIT's cybersecurity and artificial intelligence capabilities.
To ask a question or follow along during the AMA, visit the RIT subreddit.
Topics