Ask a Question: President Munson on WITR on Thursday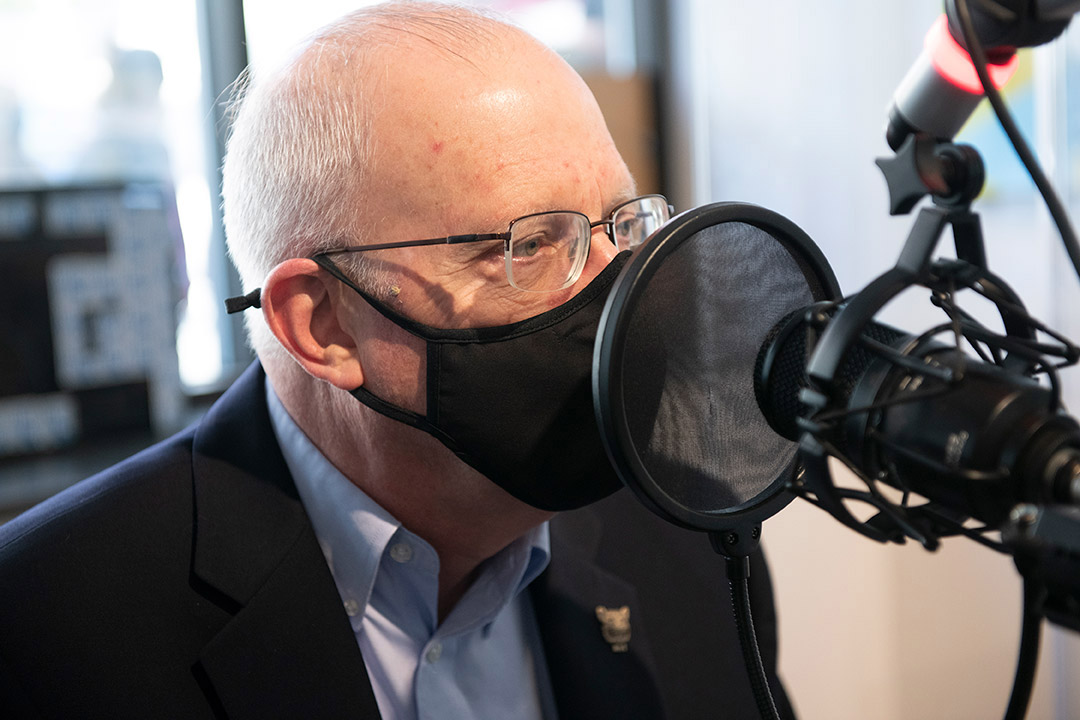 A. Sue Weisler
WITR-FM (89.7) will host RIT President David Munson at 2 p.m. Thursday, Dec. 2, continuing the "Ask Munson" series.
Munson will discuss the state of the university as RIT continues to navigate a global pandemic, as well as a variety of other topics including the growth of the campus; Ovation, the upcoming Performing Arts Showcase; Imagine RIT; and updates from RIT's global campuses.
To ask a question, email askmunson@witr.rit.edu or tweet @WITR897 using #askmunson.
Topics