Blues harmonica player to give talk April 7
School of Individualized Study music series includes a harmonica workshop following the talk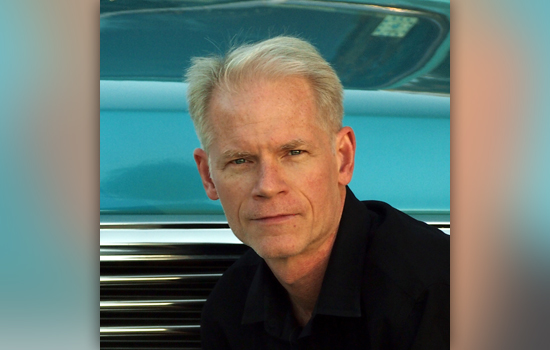 Adam Gussow is a professional blues harmonica player who uses his love for music as part of his teaching philosophy as associate professor of English and Southern Studies at the University of Mississippi. "My teaching method plants itself at the intersection of soulful passion and myth-busting clarity—all of it grounded in my career as a working pro."
Gussow will discuss "Who Sells Their Soul in a Construction Zone? The Truth about 'The Crossroads' in Clarksdale, Mississippi" from 3 to 4:30 p.m. April 7 at Rochester Institute of Technology's Ingle Auditorium. Sponsored by RIT's School of Individualized Study (SOIS), the event also features a book signing at 4:30 p.m. and a harmonica workshop (using a "key of A" harmonica) led by Gussow and SOIS Senior Lecturer Thomas Hanney from 5to 6 p.m. Free harmonicas will be available to the first 75 attendees.
As part of the School of Individualized Study's series, "The Crossroads: Interdisciplinary Perspectives on American Music," Gussow will discuss the myth of bluesman Robert Johnson selling his soul to the devil at a desolate Delta crossroads in exchange for his unearthly skills on the guitar. A noted author, Gussow has published three books: Mister Satan's Apprentice: A Blues Memoir (1998); Seems Like Murder Here: Southern Violence and the Blues Tradition (2002), winner of the Holman Award from the Society for the Study of Southern Literature; and Journeyman's Road: Modern Blues Lives From Faulkner's Mississippi to Post-9/11 New York (2007).
In addition to his academic credentials, Gussow is a professional blues harmonica player and teacher. As a member of the blues duo Satan and Adam for more than 25 years, he has played all the major blues, jazz and folk festivals; recorded half a dozen CDs; and been featured on the cover of Living Blues magazine. One track from his debut solo CD, Kick and Stomp (2010), a cover of "Crossroads Blues," has been viewed more than 700,000 times on YouTube. His most recent release is Roosters Happy Hour, featuring his current duo, The Blues Doctors.
The music series event is free and open to the public; visiting parking passes are available at the RIT Welcome Center. For more information, including a campus map, go to https://www.rit.edu/fa/parking/visitors.