Brick City Weekend features power players
Alec Baldwin and RIT hockey highlight the weekend's events, Oct. 19-21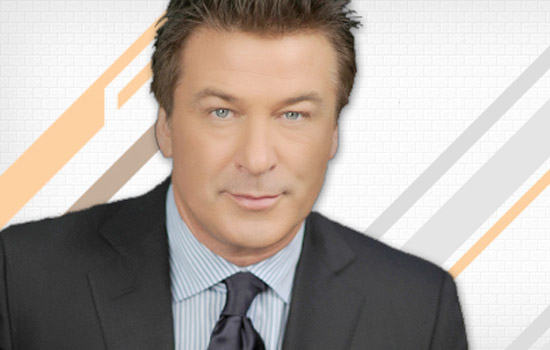 Highlights of Rochester Institute of Technology's Brick City Homecoming & Family Weekend this year include a talk with actor Alec Baldwin, the RIT Presidents' Alumni Ball, the RIT women's hockey team's first-ever contest at Blue Cross Arena in downtown Rochester, and the return of RIT men's hockey as the Tigers face Penn State at Blue Cross Arena.
Baldwin will speak to students, faculty, staff, alumni and guests as the Horton Distinguished Speaker at 1 p.m. Oct. 20 in RIT's Gordon Field House and Activities Center. The Inside the Actors Studio-style talk will give the audience an inside look at Baldwin's life and a chance to learn about his career and philanthropy.
Baldwin has appeared in more than 40 films, including The Cooler, The Hunt for Red October and The Departed. On television, Baldwin currently stars as Jack Donaghy on NBC's 30 Rock, winner of the 2007, 2008 and 2009 Emmy for outstanding comedy series. Baldwin is also a dedicated supporter of causes related to public policy and the arts.
The Presidents' Ball allows RIT alumni, students, parents, faculty and staff an opportunity to chat with President Bill Destler during a three-course dinner with wine, a casino night and live music by Big Bad Voodoo Daddy. The Ball commences at 6 p.m. Oct. 19 in the Rochester Riverside Convention Center Empire Room in downtown Rochester.
The RIT women's hockey team, playing its first season at the Division I level, will host Princeton at 7 p.m. Oct. 19 at Ritter Arena. The defending Division III Women's Ice Hockey National Champion RIT Tigers will also face Yale at 2:30 p.m. Oct. 20 at Blue Cross Arena.
The RIT men's hockey homecoming game versus Penn State will be held at 7:35 p.m. Oct. 20 at the Blue Cross Arena.
Tickets are available as follows:
Alec Baldwin—$10 for RIT students, $15 for RIT faculty/staff/alumni/parents/guests and $25 for general public
Alumni Ball—$75 per person and available through the Office of Alumni Relations
RIT's women's hockey games—free for RIT students, $4 for RIT faculty/staff/alumni/parents and $5 for general public
RIT's men's hockey versus Penn State—$6 for RIT students, $12 for RIT faculty/staff/alumni/parents and $14 for general public
Discounted tickets for RIT students/faculty/staff/alumni can be purchased in person at the Gordon Field House Box Office with valid RIT ID. General public tickets for the hockey games can be purchased via Ticketmaster (outlet, online or charge by phone at 800-745-3000).
For more information and to register for events visit the RIT Brick City Website.
Topics