Campaign sets $1 billion blended goal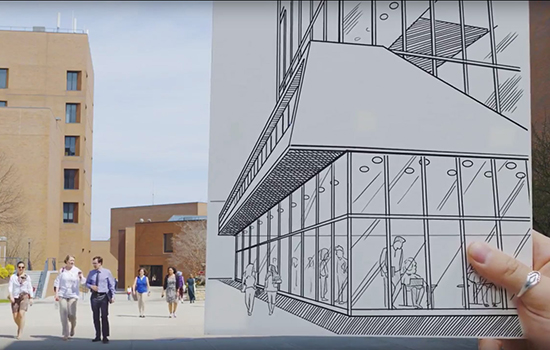 RIT has publicly launched a $1 billion campaign, the largest fundraising effort in the university's history.
The campaign, which was announced at a gala on July 12, is unique because it is a blended campaign, said Lisa Cauda, vice president of Development and Alumni Relations. A blended campaign seeks support from a variety of investors, including alumni and friends, government and corporate partners, and research foundations and agencies.
"By blending these contributions, corporate, government and private dollars can work together to achieve our shared goals," Cauda said.
RIT President David Munson said the campaign is aptly titled, "Transforming RIT: The Campaign for Greatness."
"This campaign will allow us to build upon our updated strategic plan, engage alumni, grow our status as a research university and build deeper relationships with government and corporate partners," he said.
The blended campaign impacts every area of the university. Priorities include attracting exceptional talent, enhancing the student experience, improving the world through research and discovery, and leading future special initiatives.
The public phase of the campaign follows five years of giving.
To date, more than half of the $1 billion has already been raised.
The following stories are examples of how students are already benefiting:
Get involved
Learn more about the campaign and how to make a difference at rit.edu/transformingRIT.
Topics