Carla Stebbins to head health systems administration program
Carla Stebbins joins RIT from Des Moines University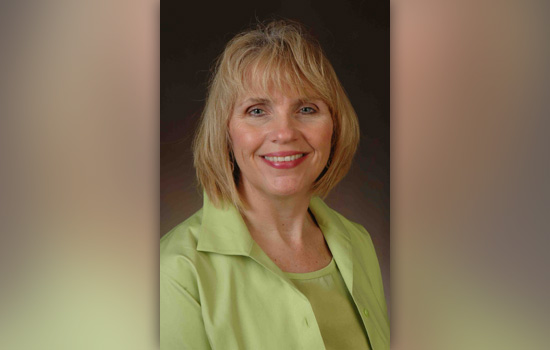 Carla Stebbins will join Rochester Institute of Technology in December as director of the health systems administration graduate program.
Stebbins will lead the online master's program in RIT's College of Health Sciences and Technology and hold a senior lecturer position. She replaces interim-director Kristen Waterstram-Rich and the late William Walence.
Stebbins joins RIT from Des Moines University, where she served as chair and program director of the Master of Healthcare Administration program since 2004. She is a fellow of the Commission on the Accreditation of Healthcare Management Education.
"The field of health care administration is evolving quickly, and career opportunities are exploding," Stebbins said. "I'm excited to build on the work of my predecessors and shape the health systems administration program into the top resource for health service leaders in New York and across the United States."
The ability to help manage change is a critical factor facing health systems leaders and an increasingly important component of academic programs, Stebbins said.
"The rate of change in health care is so rapid that the existing workforce is struggling to effectively manage the change and help their teams make the transition," Stebbins said. "My passion is creating educational experiences that develop effective managers and leaders who will drive patient-centered care in our system of health care."
Dr. Daniel Ornt, dean of the College of Health Sciences and Technology, looks forward to Stebbins' influence on the program.
"Carla Stebbins will shape the next era of health systems administration at RIT," Ornt said. "She will take one of the first online educational programs in the field to the next level."
Topics