Celebrating our graduates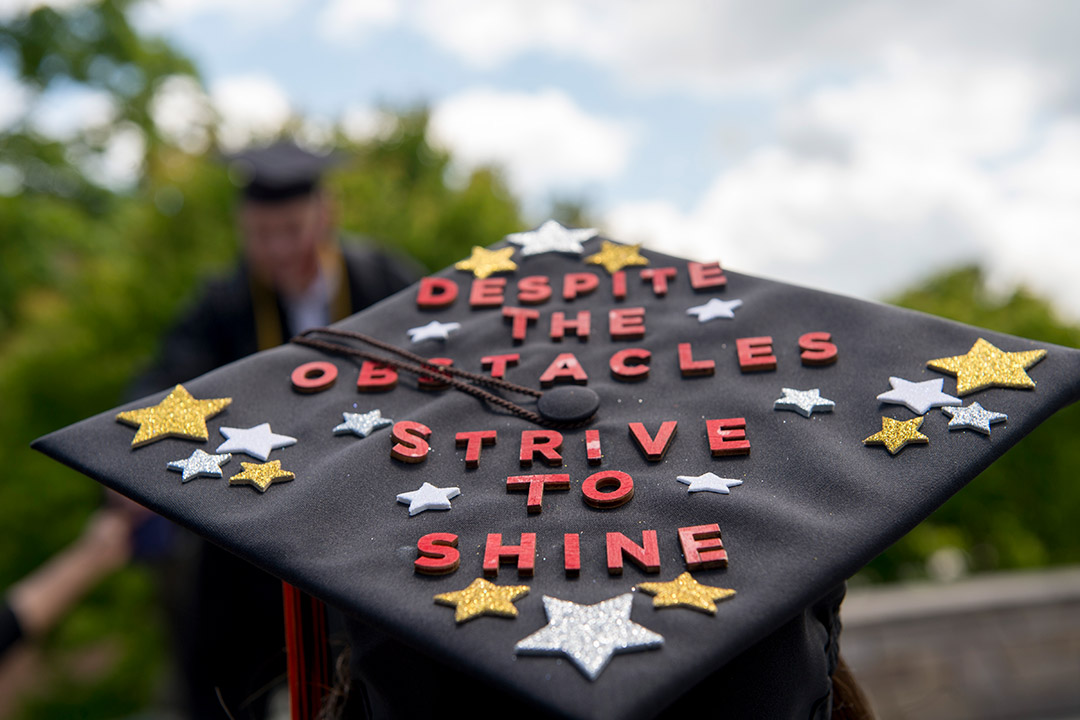 Dear RIT community:
Congratulations to the upcoming Class of 2021! The entire RIT community looks forward to celebrating this special commencement event on May 14 and 15.
As previously communicated, we plan to host in-person commencement ceremonies in May.
In light of current New York state regulations, we will not allow guests to our indoor ceremonies. We fully understand how disappointing this news is for family and friends; however, all ceremonies will be live-streamed. Recordings will also be made available afterward for purchase.
We intend to host multiple small ceremonies whereby students will be able to walk across the stage and have their photos taken. We want to focus on what's important – recognizing the accomplishments of the Class of 2021 with all the pomp and circumstance they've earned.
Additionally, we have set aside Sunday, May 16, to honor the Class of 2020. They will also be able to attend and walk across the stage.
For all graduation ceremonies, attendance will be limited to members of the Class of 2021 and 2020. This includes graduating seniors, graduating graduate and professional students, and students who completed degrees in December 2020 or will complete in August 2021. We plan to provide instructions regarding health and safety precautions that must be followed before and during the events.
We recognize that family and friends will want to share this special moment with their graduates. While we will allow only the graduates into the ceremony, others may come onto campus but need to adhere to safety protocols such as mask-wearing and social distancing. We will have special photo areas set up around campus for pictures, but we will not provide any outdoor video viewing areas.
We expect to have detailed information on graduation times, dates, and locations in the coming days available on the following websites:
We appreciate your patience and understanding as we navigate the complexities related to the pandemic and look forward to celebrating with the Classes of 2020 and 2021. 
Sincerely,
David C. Munson Jr., President
Ellen Granberg, Provost and Senior Vice President for Academic Affairs
A sign language interpreted translation of this message is available.