Celebrating RIT's partnership with the Henrietta Fire District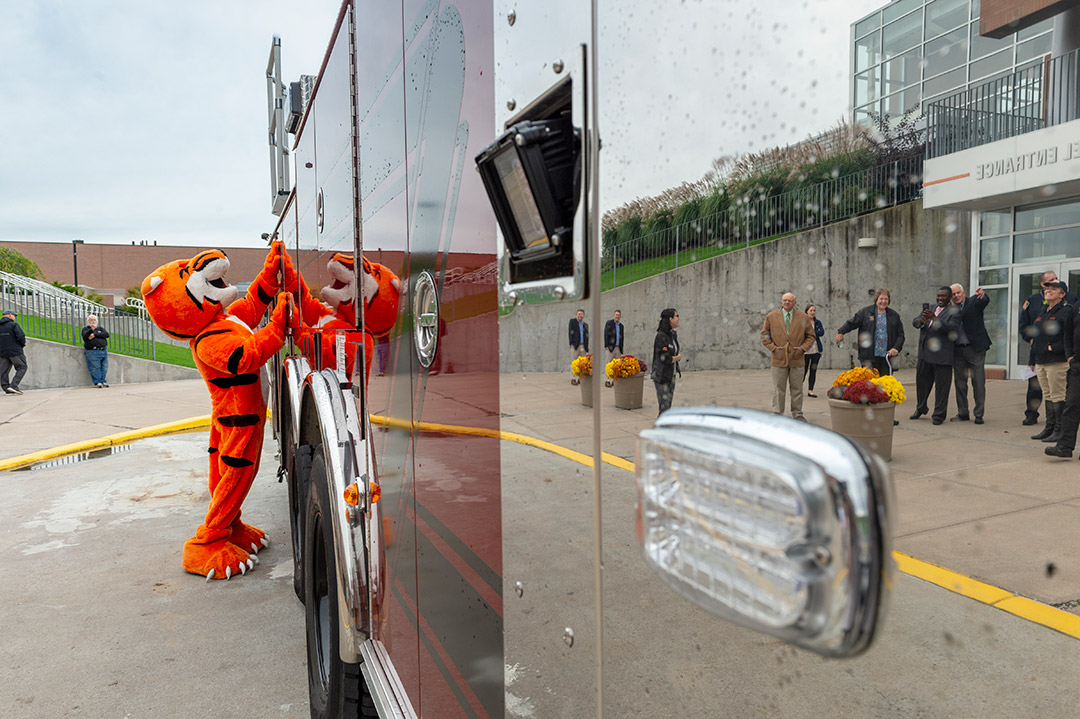 Elizabeth Lamark
RIT kicked off National Fire Prevention Week by celebrating its partnership with the Henrietta Fire District and presenting the university's annual voluntary contribution to the district.
On Monday, Oct. 7, Howard Ward, associate vice president for Student Auxiliary Services, and Debbie Stendardi, vice president for Government and Community Relations, presented RIT's gift of $45,000 to Henrietta Fire Chief Mark Strzyzynski at a celebration of the partnership on campus. The fire district also showcased its new $1.3 million ladder truck, to which RIT also made a significant contribution.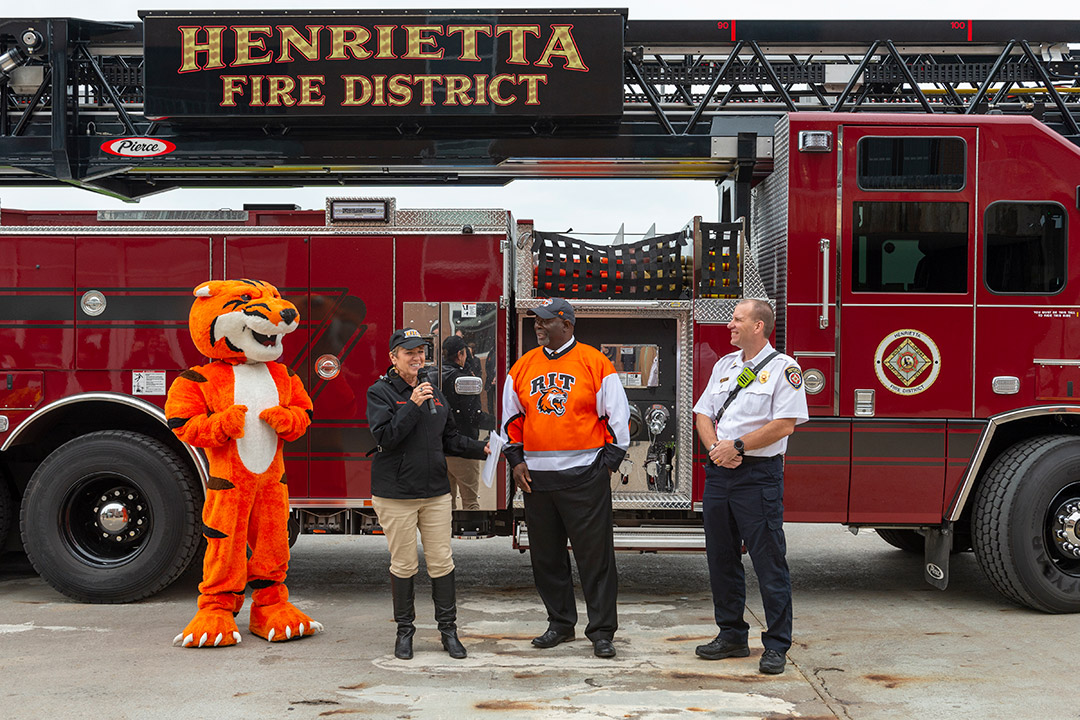 Elizabeth Lamark
"We are a residential campus and we think it's important for the safety and security of the entire university to have a good relationship with the fire district and to support their needs to the extent that we can," said Stendardi. "RIT is a big presence in town, so we think it's important not only for the campus community, but also for the community at large to help the fire district get the resources that it needs."
Since moving to the Henrietta campus, RIT has made annual voluntary contributions to the fire district and helped purchase the district's first ladder truck, as well as replacement ladder trucks over the last 50 years.
Fire Chief Strzyzynski emphasized the district's gratitude for RIT's contribution, which was increased this year by $10,000. The district's annual budget is roughly $12 million and RIT's contributions help defray the district's tax rolls.
"Our partnership is very important for two reasons. The first is a life safety issue. RIT is definitely our highest risk of any community in this town just because of the amount of people on campus and the nature of what is done at the university," said Strzyzynski. "The other reason is that we're neighbors. We have to be friendly with each other and we have to use each other's strengths to foster a good relationship and a stronger community."
Topics