Change to Indoor Mask Policy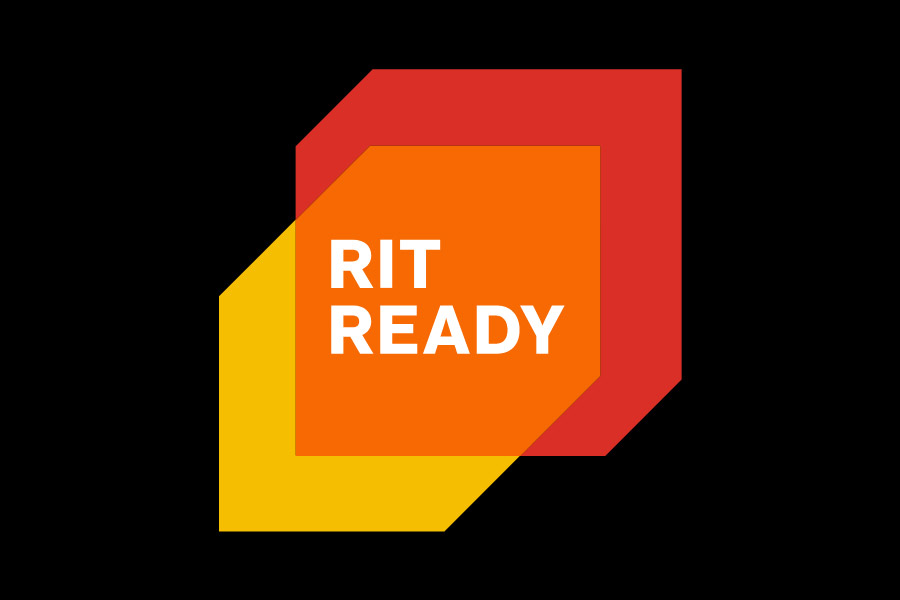 Dear RIT Community,
Campus and community COVID-19 rates have declined in recent weeks along with campus wastewater signals. We are a highly vaccinated university community in a region where hospitalizations have dropped considerably. Given this, we are changing our mask policy. As we make these modifications, we are confident we will continue to demonstrate care and concern toward one another, as we have throughout the past two years during this global pandemic.
Effective immediately, RIT will be mask optional indoors, with some notable exceptions. Masks will be required as follows:
In academic classrooms, laboratories, and studios while classes are in session.

Beginning Monday, March 21, faculty will have the option of being unmasked while lecturing and when standing behind plexiglass shields

On contracted RIT transportation, including RIT shuttles, buses, and vans
In healthcare facilities, including the Student Health Center, Rochester Regional Health Family Clinic, and the NTID Audiology Center
Unvaccinated individuals, including those with exemptions, are strongly encouraged to continue to wear a mask indoors when in the presence of others.
The choice to continue masking is now a personal one. Some members in our community will continue to wear a mask for any number of reasons. Some may live with a vulnerable individual, others may be immunocompromised, and still others may simply feel more comfortable wearing a mask. We will have members of our community who feel more comfortable if others wear a mask in their direct presence. In the spirit of "Tigers Care," we ask all members of the RIT community to keep a spare mask handy.
Please note: University vaccination and booster requirements are still in effect. RIT requires individuals to receive a booster shot by May 15.
COVID-19 has not gone away. For that reason, circumstances also dictate the following:
Individuals with symptoms (vaccinated or not):
Get tested and wear a mask until you feel well
If you test positive, follow the guidance of the Student Health Center (students) or your personal medical provider (employees).
Individuals who are unvaccinated and exposed to COVID-19:
Start wearing a mask as soon as you learn of the exposure
Get tested any time symptoms develop
Get tested on day 4-6 if there are no symptoms
Continue wearing a mask for 10 days after the last date of exposure
We will continue to monitor pandemic activity and adapt policies as appropriate — relaxing or increasing restrictions. Please follow the RIT Ready website for updated information.
We are grateful for the cooperation we have received from the entire RIT community in our efforts to maximize campus health and safety while minimizing the effects of COVID-19. As we move to the next stage, we ask everyone to exhibit kindness, understanding, and patience toward one another.
David Munson, President
munson@rit.edu
Pandemic Planning Group
PPG@rit.edu
A sign language interpreted translation of this message is available.
Video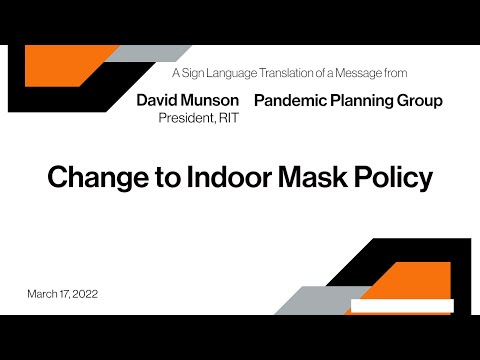 Related News