CIAS Dean Lorraine Justice to step down
Leader credited with growing reputation of college's programs is leaving for health reasons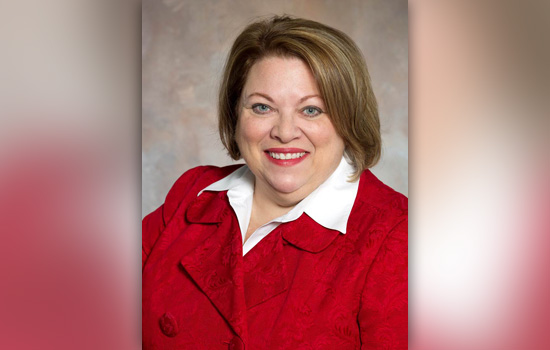 Lorraine Justice is stepping down as dean of the College of Imaging Arts and Sciences (CIAS) at Rochester Institute of Technology due to health reasons, the university announced today. Justice's last day as dean of CIAS is March 31, 2017.
"Under her tenure as dean, the college has seen remarkable success in growing the reputation of its programs such as film and animation, industrial design and photography," said Jeremy Haefner, RIT provost and senior vice president for academic affairs. "The graduate program in fine art photography, the School of Design, and the School of Film and Animation have all been classified in the top tiers of rankings among peer programs and universities."
Haefner credited Justice, who joined RIT as dean in 2011, for her outstanding work with CIAS faculty and alumni. "Faculty have similarly achieved great success with their creative work, research and scholarship," he said. "Alumni continue to make strides in their fields and include a recent Pulitzer Prize recipient."
In addition, Haefner noted, CIAS has "partnered on a number of new interdisciplinary programs such as digital humanities and human-centered computing under her tenure, and the college has forged terrific international partnerships in Italy and China."
Justice is an Industrial Designer Society of America (IDSA) Fellow and last year was named among the 50 most notable IDSA members during the last half century. In 2008, the organization honored Justice, who has worked in higher education for nearly 25 years, with its National Educator Award. In 2006, ID magazine named Justice one of the world's top 40 influential designers, praising her for raising standards for both design education and the industry.
She serves on the editorial boards for six journals and is an international consultant and accreditation expert on design. A noted authority on design in China, Justice gave a TED Talk two years ago that compared China's design programs to U.S. programs.
Prior to her arrival at RIT, Justice served as director of the School of Design at The Hong Kong Polytechnic University (PolyU) for six years. She also headed the industrial design program at Georgia Tech and served for several years as a professor of visual communication at Ohio State University.
A native of Pennsylvania, Justice obtained her BFA from Edinboro University and her master's degree in design and Ph.D. in communications from Ohio State.
Haefner said he will begin the process immediately of selecting an interim dean for the college who will serve during the academic years 2017-2019, and possibly beyond. The RIT provost said Justice will be on leave for the next academic year and plans to return to the faculty in 2018-19. He has appointed Senior Associate Dean Robin Cass as acting dean of CIAS to serve through the end of this academic year.
"In the meantime, please wish Lorraine well and thank her for her years of service and many contributions to RIT," Haefner said.
Topics