Clean start in new career
RIT roommates reunite to revolutionize wastewater treatment process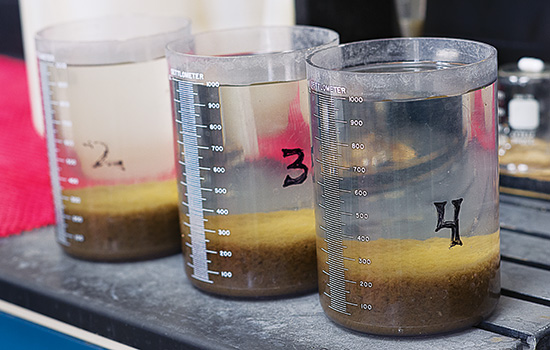 A. Sue Weisler
Terry Wright '81 (civil engineering technology) and Greg Westbrook '81 (civil engineering technology) were roommates at RIT.
Each went his own way to find successful careers but have reunited this year to start ClearCove Systems, a business they expect will change the way wastewater is treated worldwide. They say their method not only cleans wastewater more efficiently, but it also produces three times more potential energy from the byproduct of the wastewater treatment process.
"We have something revolutionary that will change the industry," says Westbrook. "We want to solve a global problem. The ideas are pretty powerful. It's not only a good way to make water cleaner, but it turns a liability like a treatment plant into an asset."
Westbrook had a 20-year career with Eastman Kodak Co., working in Kodak's corporate office running its digital capture division. He worked in Asia, became a Kodak corporate officer and left the company in 2005 to join Flextronics, an electronics manufacturer in California's Silicon Valley, where he ran a $4 billion division.
Wright is a multi-disciplined engineer who has been self-employed most of his career working on unique projects, such as deicing-fluid recovery at a Toronto airport, designs of an ethylene oxide sterilization facility, a $15 million wastewater treatment plant to treat toothpaste washwater in the Catskills, a state-of-the-art rigid-plastics plant and multiple wastewater treatment plants using different types of technologies. He worked as a wastewater equipment sales engineer and developed another wastewater product that removed protozoans and phosphorous from wastewater treatment plants in New York City's watershed that resulted in saving New York City residents $300 million.
Westbrook was working in Silicon Valley when RIT President Bill Destler, who was visiting RIT alumni there, invited Westbrook to join RIT's President's Roundtable.
"I retired in 2012, but I didn't know what I wanted to do," Westbrook says. "I knew I didn't want to be on a plane or sleep in a hotel 200 days a year."
Still friends 30 years after graduating from college, Wright asked Westbrook to help start ClearCove Systems. The two friends, along with Tim Cornelison, an expert in the wastewater treatment industry, formed the company in January and have an office in Venture Creations, RIT's business incubator.
"I like the challenge of creating a product and taking it to the market," says Wright, ClearCove's CEO. Those ideas brewed since Wright began designing treatment plants. "I wasn't willing to accept the conventional design of wastewater treatment plants because most were overly complex, expensive, inefficient and difficult to operate. I knew there was a better way to do this." He has secured three U.S. patents and one Chinese patent involving wastewater treatment processing.
Westbrook says the company has applied for grants but they are currently "adequately funded," with nearly $750,000 in personal investments from family and friends.
Westbrook is ClearCove's COO and his enthusiasm for the company is apparent. He drove to the Ithaca area several times a week from his home in Canandaigua this summer to monitor a prototype at the Trumansburg Wastewater Treatment Plant.
The prototype, which cost more than $100,000, sits on a large trailer, where their process was tested and samples taken and independently studied. Raw sewage coming into the plant is settled and then decanted. Instead of treating it immediately by mixing air into the sewage as is done traditionally, solids and organics are separated from the water using gravity and a 50-micron (.05 mm) screen. The settled organics and solids are removed. The remaining water is treated using up to 65 percent less energy than would be needed if it had not been filtered.
In addition, the captured organics are used as fuel. The sludge produced in ClearCove's process has three times more organic energy than the sludge collected in traditional wastewater treatment. Adding other organic waste to it, such as food waste, creates even higher potential for energy. That energy could be used to provide power to the treatment facility, or even converted to biogas to fuel buses or cars.
"We know we have energy inside the sewer pipe," Westbrook says. "Today, we're taking that potential fuel source and spending money to make it dirt. We pay to throw it away. What ClearCove is doing is exploiting the caloric content in the sewage by converting it to biogas, which in turn can be converted to compressed natural gas for use in vehicles or electrical energy for the utility grid."
Cleaning wastewater is a $28 billion-a- year industry in the U.S. It's an industry the American Society of Civil Engineers has given a "D" to regarding current investment for improvements.
"One day we believe wastewater will actually be viewed as an asset, not as a liability," Westbrook says.
ClearCove's mission now is to spread the word and get municipalities on board with converting to their system. The retrofit conversion wouldn't be that difficult for most plants because the existing infrastructure would still be used.
If ClearCove becomes as successful as Wright and Westbrook expect, it will keep them busy for as long as they want to lead the company.
"Both Terry and I are committed foremost to bringing about real change in the industry," Westbrook says.
About Venture Creations
RIT's Venture Creations incubator is where young companies can advance their concepts to become profitable, viable businesses and use resources such as coaching, networking and connections to potential investors. It also is home to RIT's NYSERDA-sponsored Clean Energy Incubator, a joint industry outreach effort by Venture Creations and the Golisano Institute for Sustainability to assist early-stage clean-energy companies in product development, business and marketing planning and technology commercialization. The incubator is one of six statewide and part of New York state's clean-energy initiative. Venture Creations is located on Tech Park Drive, near the east side of the RIT campus. Since opening in 2003, it has housed 35 companies, created more than 300 jobs and brought in more than $30 million in private capital. For more, go to www.rit.edu/research/vc.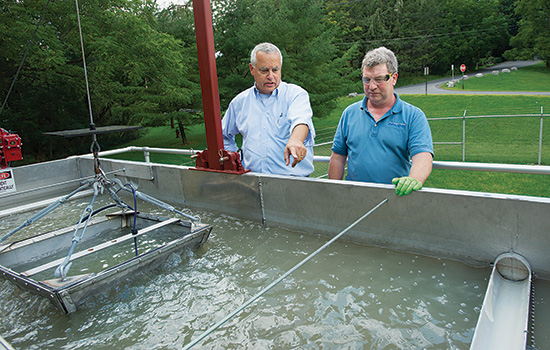 A. Sue Weisler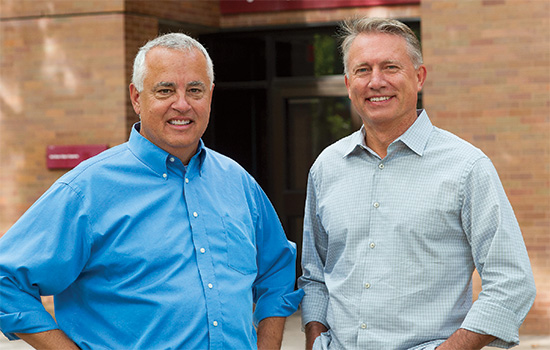 A. Sue Weisler