Color scientist helps make top films look vibrant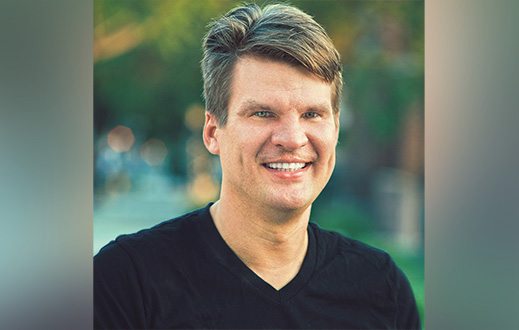 Tim Kang
For nearly 15 years, color scientist Joseph Slomka '00 (information science), '03 MS (color science) has helped shape the visual experience of moviegoers around the world. His more than 50 films include Dunkirk and The Last Jedi.
Slomka's first movie was Spiderman 3. An executive from Sony Pictures had called RIT's Munsell Color Science Laboratory looking to hire a graduate to work in the emerging digital cinema.
Slomka got the job and joined Sony's special effects team. He collaborated with artists and designers representing different aspects of a film (sets, wardrobe, textures, etc.) and made sure their color choices would translate into a visual environment.
"It was a heck of an introduction to the business," Slomka said. "I jumped in with both feet first."
Now an industry veteran, Slomka is vice president and principal color scientist at Fotokem, a digital post-production company in Burbank, Calif.
"We do all the electronic distribution," he said. "It's not just tele-print; it's every aspect. It's streaming. It's Netflix. It's Hulu, Amazon and Apple, and film prints and TV shows. I have my little part in all that."
Slomka's focus on color post-production means he works primarily with cinematographers and colorists who create a movie's palette. He develops the science and technology that support the color science workflow on movies, from on-set to editorial. Slomka makes sure everyone collaborating on the production sees consistent imagery no matter the platform or display technology.
Slomka credits RIT's Munsell Color Science Laboratory for his foundation in color management and imaging systems.
"I understand how each system produces color, how the computing systems process that color. I go through the math and, in the end, take measurements and digitally inspect images."
The principles of color science remain the same no matter the industry and defy easy translation into the vernacular.
"One Christmas, I went from describing, 'I'm doing micro-density analysis of toner deposition,' to 'I make Spiderman red,'" Slomka said.
Sometimes people assume he works on hair.
"A lot of time people say 'Oh, you're a color scientist and you work with people called colorists, so do you do hair color?' I really should learn more about hair color just for that conversation."
Topics