Comedian T.J. Miller to headline RIT's FreezeFest
Hockey games, skating and other events help students celebrate the cold weather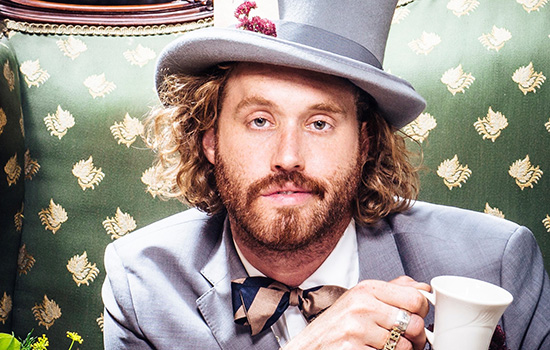 Popular actor and comedian T.J. Miller is the featured entertainer to perform at Rochester Institute of Technology's FreezeFest at 9 p.m. on Feb. 18 in the Gordon Field House.
The festival, Feb. 16-19, is organized by the Center for Campus Life and the College Activities Board. It is one of the largest events on campus and the largest in the winter season. It also will feature open skating, the FreezeFest 5K run and RIT men's hockey vs. Air Force games on Feb. 17 and 18.
"The goal of FreezeFest is to bring the RIT community together in new ways to celebrate Rochester's cold and snowy months," said Bill St. Jean, associate director for campus programs. "Since its inception in 2010, FreezeFest has brought students, friends, families and the RIT community together for an assortment of winter-themed programs and events."
Miller, who is featured in the HBO series Silicon Valley and has appeared or provided voices in numerous films, television shows and video games including Chelsea Lately, Yogi Bear 3-D, Get Him to the Greek, How to Train Your Dragon 2, She's Out of My League, Rock of Ages, Gravity Falls and Office Christmas Party.
Tickets for Miller are $15 for students, $20 for RIT faculty, staff and alumni and $30 for the public. Tickets are available starting Dec. 15 at the RIT box office or RITtickets.com.
Visit the FreezeFest website for a complete list of events.
Topics