Conference next week to showcase 'reman' as key driver toward zero-carbon economy
RIC-RIT World Remanufacturing Conference to gather industry leaders in Springfield, Mo.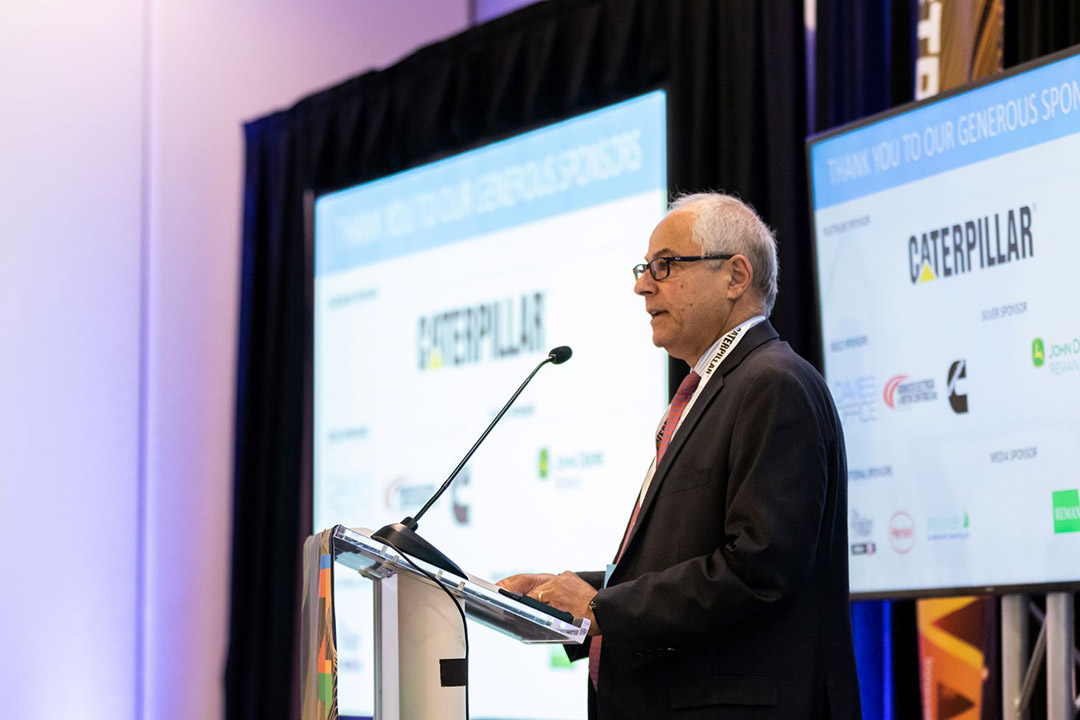 The Remanufacturing Industries Council (RIC)-RIT World Remanufacturing Conference (WRC) returns next week to a first-time location to demonstrate remanufacturing's potential as a driver toward a zero-carbon economy.
WRC 2023 will gather business leaders, innovators, policymakers, and other decision-makers Nov. 7-9 in Springfield, Mo., for the opportunity to discover how "reman" can support cleaner, more sustainable production.
"Remanufacturing is building tremendous momentum as a circular economy strategy for the manufacturing sector," said Nabil Nasr, associate provost and director of RIT's Golisano Institute for Sustainability (GIS), which will provide a number of presenters during the conference. "This year's conference will again see some of the leading minds working in reman and sustainability working at the intersection of remanufacturing, carbon accounting, and climate policy."
"This year's RIC-RIT World Reman Conference will highlight what industry is doing to understand their carbon footprint and where they are in their sustainability journey," added Jeff Stukenborg, RIC chair. "We look forward to exploring how reman organizations are leveraging creative material salvage techniques, reducing new material requirements, and helping companies achieve a more sustainable future."
Now in its sixth year, the WRC remains the only industry event to focus entirely on remanufacturing, an industrial process for returning previously sold or worn parts and products to a like-new condition.
This year's location, Springfield, Mo., marks a first for the event, which has been held in Rochester, N.Y., since its inception in 2017. The shift in venue is designed to provide attendees firsthand access to the sites of some of the foremost remanufacturers in the nation.
Springfield is located at the heart of a region rich with remanufacturing. According to the RIC, 10 companies call the region home that are either dedicated remanufacturers or have sizeable remanufacturing divisions within their business operations. Attendees will have the opportunity to participate in guided tours of sites such as Deere & Company, SRC Holdings, and CNH Industrial.
While remanufacturing has been in practice for more than a century, many companies now see it as an enabler of the circular economy, where valuable materials are kept in use for as long as possible, waste and pollution are eliminated, and natural systems are regenerated.
A remanufactured product requires as much as 98 percent less raw materials than a newly made one, so that far less energy is needed to extract resources and transport them. This difference cuts down on a product's carbon emissions by 79 to 99 percent, according to the United Nations Environment Programme's International Resource Panel on which Nasr serves as a member. Remanufacturing not only keeps valuable materials in circulation longer and offsets carbon, but it can equal significant savings for manufacturers and consumers.
Attendees will explore the latest strategies and technologies for realizing reman's potential as a building block for a carbon-free future. In addition to the guided tours of reman leading companies, the three-day event will include keynotes, interactive panel discussions, and focused technical sessions on topics including:
Measuring carbon: How carbon accounting works, what tools companies use to do it, and what that means for "remanners."
Innovation through sustainability: Finding—and capitalizing on—opportunities for growth in the zero-carbon economy.
'Remanning' the electric vehicle: The role reman could play as part of the decarbonized and electrified auto industry.
Topics