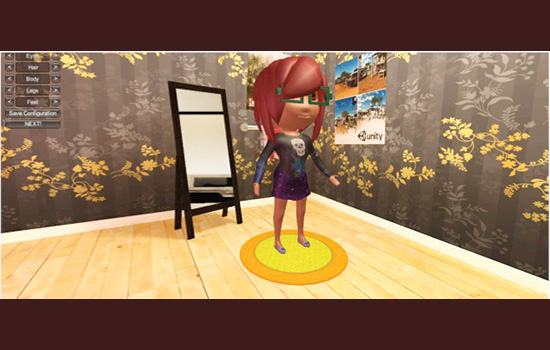 RIT's new MAGIC Center will focus on supporting students, faculty and staff in turning ideas into marketable products. MAGIC—the Center for Media, Arts, Games, Interaction and Creativity, 
located in Student Innovation Hall—has been 
created to help RIT innovators hone in on the 
burgeoning field of digital media—including games, apps and software—which, according to researchers, is changing the way we communicate, learn and think. 

"After a summer of construction, Student Innovation Hall has been transformed into a space that will allow multiple things to happen at one time," says Andrew Phelps, founding director of 
the MAGIC Center. "MAGIC represents an 
opportunity for the entire university to move
forward in our continuing mission of excellence
in digital and creative media." 

The center is comprised of two parts:
The RIT Laboratory for Media, Arts, Games, Interaction 
and Creativity, and MAGIC Spell Studios. 

The RIT Laboratory for Media, Arts, Games, Interaction and Creativity

A non-profit university-wide research and development laboratory, the RIT Laboratory for Media, Arts, Games, Interaction and Creativity is a cross-disciplinary hub where student, faculty and staff researchers, artists and practitioners come 
together to learn about and create digital media. 

"For years, the university had been developing pockets of expertise in digital media, with a wealth of individuals doing interesting things in the game design, digital humanities and new media design spaces," says Andrew Phelps, founding director of The MAGIC Center. "However, RIT is a large 
campus and people were having difficulty
 communicating and sharing ideas."

According to Phelps, the lab solves this problem, acting as an intellectual and creative home for affiliated faculty from across the university to share these ideas. The computer lab is equipped with 25 Alienware Aurora 6 Core gaming desktops and a Mobile Zone, with supplies for any project involving mobile phone and tablet technologies. 

"I envision the space as a place for those water-cooler conversations to happen," says Elizabeth Goins, an assistant professor of fine arts and the museum studies program in RIT's College of Liberal Arts, who teaches Interactive Design for Museums. "People from overlapping fields will come together to collaborate and make projects more dynamic."

In addition to making it easier to recruit 
student artists and game designers for digital- 
media projects, the center also provides space 
for students to continue their projects beyond 
the confines of one or two semesters. 

MAGIC Spell Studios

MAGIC Spell Studios is a for-profit production studio that will help students, faculty and staff
 as they bring their ideas from prototype to 
commercial production in the marketplace.

Projects in the studio will be aligned with
 the university in a way that allows owners 
to make creative products without the
overhead and business management extras 
that come with owning a company.

"The commercial production side of the 
center also allows the university to employ 
the financial concepts that make digital 
media studios work, such as profit sharing, 
revenue splits, deferred compensation, 
market bonuses and intellectual property 
negotiations," Phelps explains. "Being able 
to embed a production studio directly into 
the student experience will provide true 
professional experience and an amazing 
learning opportunity." 

The heart of the center remains open space 
for speakers and events like hack-a-thons. 
Plans are underway to install a 320-degree 
panoramic projection screen. 

"It will be really interesting to put gaming 
students, grade school educators or medical 
teams in this mini IMAX and see what kind 
of visualization concepts and educational 
experiences they develop," says Phelps. 

Student Innovation Hall also houses the Simone Center for Student Innovation and Entrepreneurship, which will work closely 
with the MAGIC Center to help students 
realize their entrepreneurial spirit. 

---
MAGIC Center Projects
Mindgamers, a video game for people with anxiety and/or autism spectrum disorder, is designed for players to have their "best day" in school. A team of mental-health and game-design students and professionals are working on the project, including Laurence Sugarman, Institute of Health Sciences and Technology; Stephen Jacobs, Interactive Games and Media; and Robert Rice Jr., director of clinical internships in the Mental Health Counseling Program at St. John Fisher College.
Sky Time is an educational game designed to teach kindergarten through second-grade students how to tell time. It was initially developed as a class project in a Humanitarian Free and Open-Source Software course designed by Professor Stephen Jacobs. In July 2013, Sky Time was selected for the White House Champions of Change event, which honors civic hackers who are doing extraordinary things with technology.

Lazy Eye Shooter is a video game that helps improve the treatment of amblyopia, or lazy eye, in adults. Currently funded by the National Eye Institute, the Office of Naval Research and the McDonnell Foundation, the game uses first-person shooters to increase visual acuity. Jessica Bayliss, associate professor in the School for Interactive Games and Media, is the principal investigator and is currently developing a non-violent children's version of the game.
New York believes in MAGIC

New York State Sen. Martin Golden has chosen RIT's MAGIC Center as the new Upstate site for an Oct. 22 hearing on how to further develop the state's game and digital media industries. Like a similar hearing that Golden's Senate Select Committee on Science, Technology, Incubation and Entrepreneurship held recently at the Polytechnic Institute of New York in Brooklyn, the invitation-only session will seek comment from industry leaders, entrepreneurs and legislators.
MAGIC Labs & Research Groups

FOSS (Free and Open Source Software) @MAGIC

The Lab for Technological Literacy

The Lab for Social Computing

The Mobile Zone@MAGIC

The Museum Games & Technology Initiative
Video extra:

To learn more about RIT's MAGIC Center, go to http://bit.ly/ritmagiccenter.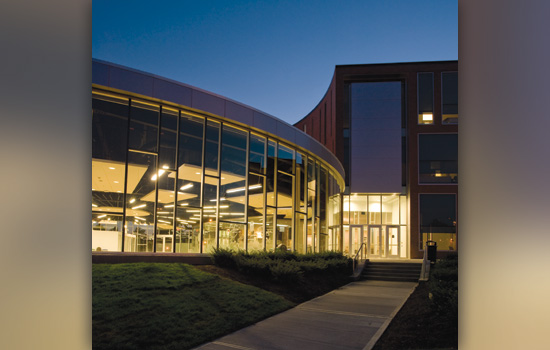 A. Sue Weisler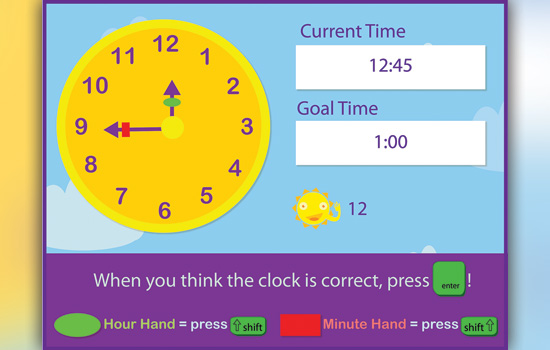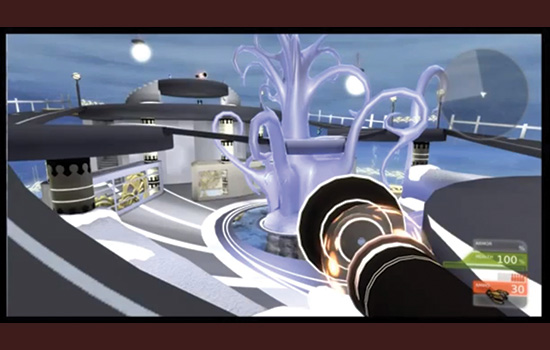 Topics