A conversation with Steve Hoover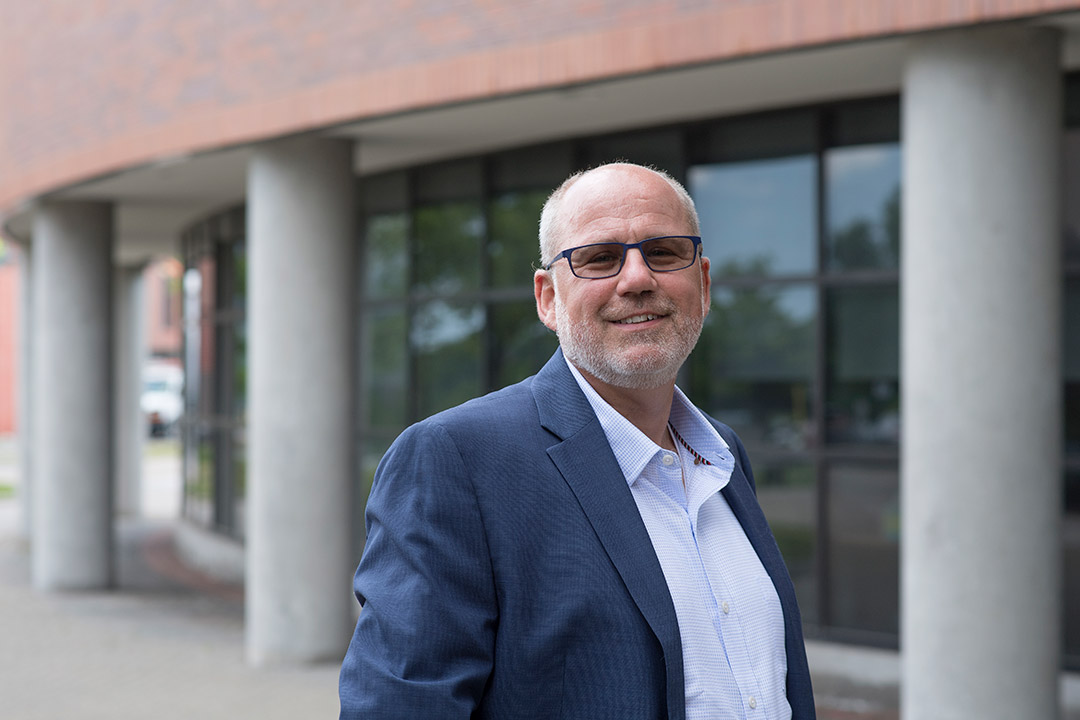 Steve Hoover, who was recently named the Katherine Johnson Executive Director of RIT's new Global Cybersecurity Institute, is bringing together academia and industry to help tackle the world's cybersecurity problems. The former chief technology officer and senior vice president at Xerox is already at work on the institute, which is slated to open in fall 2020.
What in your career background led you to this new position?
I spent 25 years at Xerox in both research and product development. I led the teams that launched most of Xerox's new technologies and products, and I led the creation of a strong cybersecurity team with a focus on building security by design into a broad range of Xerox's products and services.
As the CEO of Xerox's flagship research laboratory, the Palo Alto Research Center (PARC), I built a very strong research open innovation business serving many large government agencies such as DARPA and the Department of Energy, as well as spinning out technologies into startups like Metawave and large corporations such as Microsoft, Google, and Procter & Gamble.
Why is RIT creating the Global Cybersecurity Institute?
There is a national shortage of people qualified to work in cybersecurity, and RIT is working to turn around this crisis. With the new institute, we'll be able to educate even more students, offer ways for working professionals to train and develop new skills, conduct an even broader range of research, and help companies explore and adopt the latest in cyber technologies.
What makes RIT the ideal place for this institute?
RIT has a long history of impact in technology through an unusual combination of three things—great scholarship, strong education, and highly impactful commercial and government collaboration. I think the university is a great place to combine deep knowledge of a technical area with the ability to deploy that in the real world for impact.
What is something you're working on that will make the institute stand out?
We're currently developing the Cyber Range, a benchmark facility that will allow us to create real-world cyberattack simulations over networks with thousands of servers. This facility will provide a testbed for both research and education to develop defenses and countermeasures to cyberattacks.
How will industry play a role in the institute?
The ability to simulate attacks in the Cyber Range will help us provide training not only for our students, but for industry executives and government officials who need new certifications and workforce development in advanced cybersecurity skills. A key focus over the next year is understanding the needs of our external partners, so we can draw businesses and talent to RIT.