Cornel West to Deliver Keynote Address at Martin Luther King Jr. Celebration Jan. 23
Garth Fagan Dance and poet Joshua Bennett perform at free community event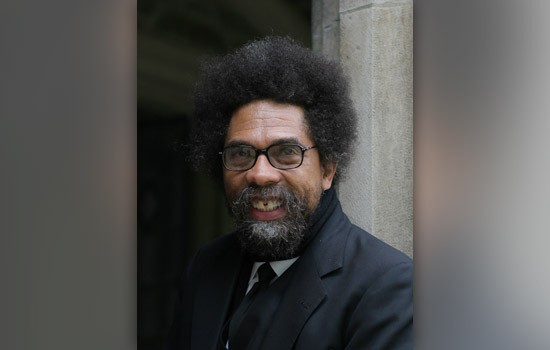 Former Princeton professor, philosopher, musician and civil-rights activist Cornel West will give the keynote address the 2012 Expressions of King's Legacy Celebration Jan. 23 at Rochester Institute of Technology. The event takes place noon–2 p.m. in RIT's Gordon Field House and Activities Center.
West will highlight two days of activities to commemorate Rev. Martin Luther King Jr. Day. He will be joined by Rochester's Garth Fagan Dance Company and renowned poet Joshua Bennett, who will perform during the program.
The program is free and open to the public. Registration is required and can be done online.
All Expressions of King's Legacy events are co-sponsored by the RIT Office for Diversity and Inclusion; the College of Liberal Arts' philosophy, English, communication, sociology and anthropology departments; the NTID Department of Cultural and Creative Studies; and AALANA Collegiate Association.
Main event and performances
• 11 a.m.: Doors open
• Noon: Opening remarks and community welcome
• 12:05–12:25 p.m.: Performance by Garth Fagan Dance
• 12:30–12:45 p.m.: Performance by poet Joshua Bennett
• 12:50–1:35 p.m.: Keynote Address by Cornel West
• 1:35–1:50 p.m.: Audience Q&A /Closing
RIT In the News
YNN (channel 9) — Jan. 24, 2012
RIT on TV: Cornel West
Topics