COVID-19 Update: Preparing for Spring Semester
Test before returning to RIT campus, schedule a booster vaccine when you are eligible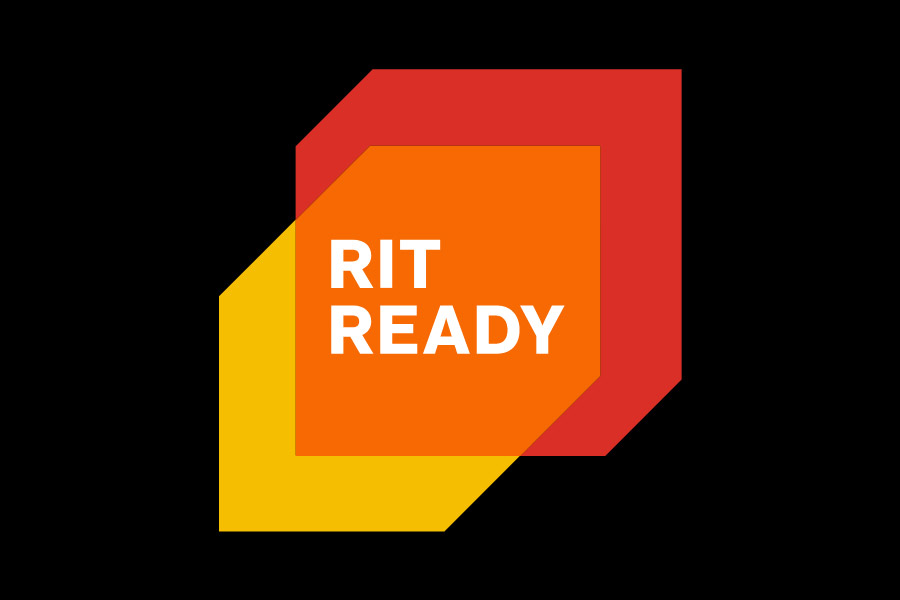 RIT continues to monitor the COVID-19 pandemic and we will adjust our protocols and processes as needed in Spring Semester. With the rise in cases across the region, nation, and world, we encourage all students, faculty, and staff — regardless of immunization status — to get a PCR or Antigen COVID-19 test before returning to campus from the winter break.  As we enter this next phase of the pandemic, our goal remains the same – to protect the health and welfare of the RIT community and those around us.
If your test is positive: 
Please follow the public health guidelines in the county/region where you tested and consult with your health care provider if needed. Do not return to campus until cleared by your local department of health.
Students should upload their positive test results to the Wellness Portal.
Faculty and staff should upload their positive test results to RIT Employee Self-Service and notify their supervisor. 
Schedule a booster vaccine:
Although COVID-19 vaccination remains effective in preventing severe disease, data from clinical trials demonstrate that a booster shot improves the immune response. With an increased immune response, you have better protection. Therefore, we are asking everyone to get a booster when eligible.
Currently, the Centers for Disease Control's (CDC) interim clinical considerations define "fully vaccinated" as having completed two doses of the Pfizer or Moderna coronavirus vaccines or a single dose of the Johnson & Johnson vaccine. Should the CDC modify its definition of "fully vaccinated" to include boosters, we expect to revise the university's vaccine mandate accordingly.
In our safety planning, RIT leaders continue to follow the science, rely on CDC and New York State guidance, and ensure compliance with local, state, and federal public health mandates.
Have a safe holiday, and thank you for your continued diligence and commitment to supporting the health of our community.
David Munson, President
A sign language interpreted translation of this message is available.