Datto CEO McChord to give commencement address
Technology executive is an alumnus, and now university trustee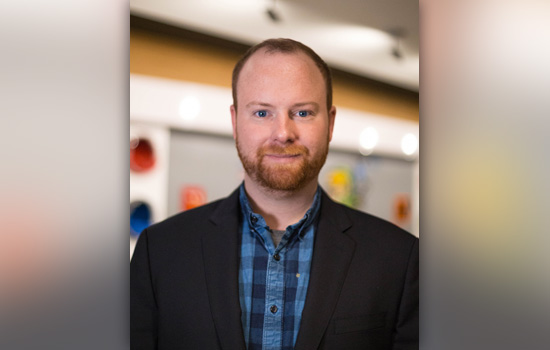 Austin McChord, founder and CEO of the widely acclaimed technology company Datto Inc., will be the keynote speaker for Rochester Institute of Technology's 132nd commencement celebration.
McChord, an RIT alumnus who now serves on the university's Board of Trustees, will speak at the Academic Convocation, set for noon May 19 in the Gordon Field House and Activities Center.
RIT President Bill Destler said the university is honored to have McChord addressing its graduates.
"Austin McChord embodies the innovative and entrepreneurial spirit that is RIT," Destler said. "We are so proud of all he has accomplished and what he has brought back to the Rochester community. Our graduating students and their families will find his story inspiring."
McChord, who lives in Norwalk, Conn., graduated from RIT in 2009 with a Bachelor of Science degree in bioinformatics. He founded Datto, a global provider of Total Data Protection Solutions, in 2007, starting the firm in the basement of his parents' home. His goal, he said, was "to create the best backup and disaster recovery and business continuity solution available." Over the past four years, Datto has experienced exponential growth, appearing on the coveted Inc. 500 list of fastest growing private companies in 2012, 2013 and 2014, and most recently named the Fastest Growing Technology Company in Connecticut by the Connecticut Technology Council for the fifth consecutive year. The company has also received numerous industry awards, for company growth, product excellence and technical support.
In August 2014, Datto opened a branch in downtown Rochester on the fourth floor of RIT's START-UP NY property, becoming the first company in the region to join that state program. Initial plans called for Datto to employ 70 workers within the next 18 months, but earlier this month, it was announced that Datto would be expanding its Rochester operation, promising to create 200 jobs and fill multiple floors of The Metropolitan, formerly Chase Tower, in downtown Rochester.
McChord, who was named a member of RIT's President's Roundtable in 2013, was appointed to the university's Board of Trustees in 2016. And he currently sits on the board of the Connecticut Technology Council.
His business success has earned him several honors. The holder of several patents, McChord was named to the Forbes 30 Under 30 list in 2015 as a leader in Enterprise Technology and won the Ernst & Young Entrepreneur of the Year New York Award in 2016.
At the Academic Convocation, Destler will confer degrees upon some 3,500 undergraduate and graduate students. The event kicks off RIT's two-day commencement celebration. For more information, go to www.rit.edu/commencement.