Day of Thanks highlights donor appreciation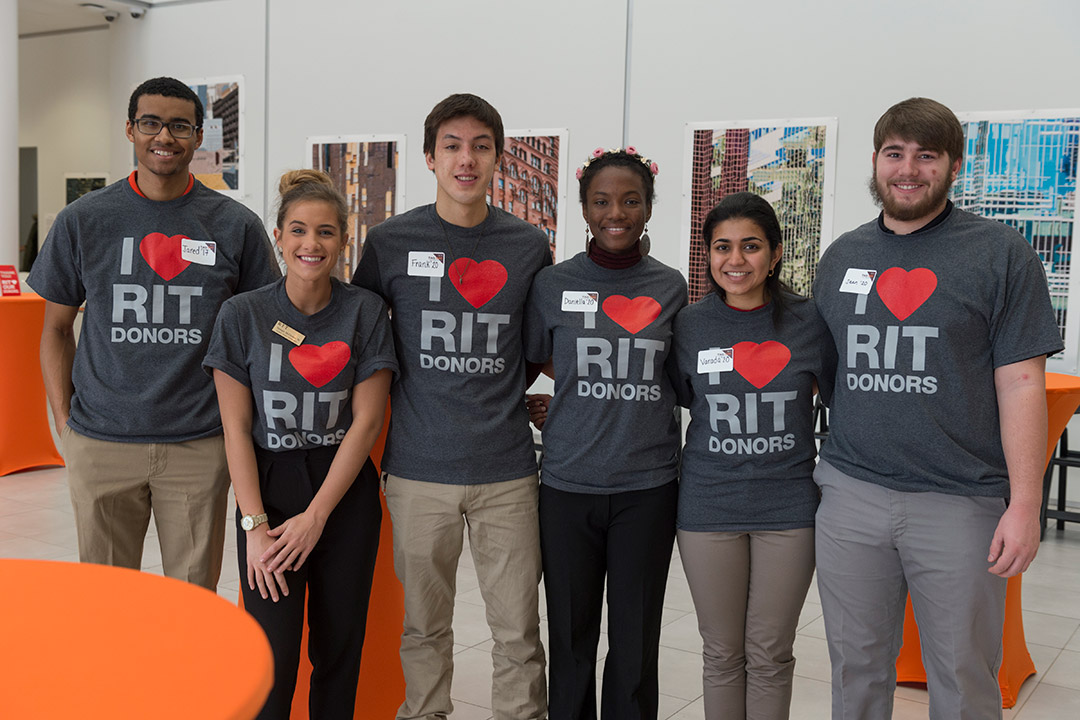 The month of November is traditionally a time to think about what you're thankful for. On Nov. 15, the National Day of Philanthropy, RIT will spend the day celebrating its generous donors during the Day of Thanks.
Formerly TAG Day, the Day of Thanks is a time for the campus community to reflect on how donors have helped enhance the campus and student life.
During the Day of Thanks, there will be banners hung around campus expressing the university's gratitude for donors, and a website featuring thank-you messages from students will be sent out to everyone who gave a gift during the past year. There will also be a table in the SAU from 11 a.m. to 3 p.m. where students can come and sign a banner to express their gratitude to those who have given back to RIT.
"We are grateful for every donor, no matter how big or small their gift. They play an important role in transforming RIT and transforming the future," said Heidi Baumer, the director of Donor Relations and Stewardship. "Having students share their stories of how donors have helped them succeed really shows how much of an impact philanthropic gifts have on not only the campus community, but also individual students."
About 94 percent of incoming freshman are supported by more than $54 million in RIT scholarships and grants. Since the beginning of Transforming RIT: The Campaign for Greatness, donors have helped create 178 new scholarships to meet this need and ensure that all students, regardless of background, are able to succeed.
Without the help of scholarships, Roxette Burgos, a third-year electrical engineering major from Buffalo, N.Y., may not have been able to finish her degree.
"There was a semester where my mother had to work overtime for weeks because I couldn't pay off the balance on my account. I didn't know whether or not I would be able to come back. This is why I appreciate everything the donors have done for all the students. Donating money shows that you believed in us, and me," said Burgos. "Because of (donors), I'll be the first in my family to graduate college."
Roshan Mathew, a fifth-year human-centered computing major, is an international student from Tiruvalla, India. During his time at RIT, he has been able to complete a number of co-ops where he made a "meaningful difference" in the lives of people, particularly for individuals with special needs.
"I am profoundly thankful for all of the RIT donors and for all the scholarships that I've been receiving over the years. They not only ease my financial burden, but also give me a belief that all of my hard work and commitment here are being supported and recognized," said Mathew.
To hear more stories like Burgos' and Mathew's, go to the Day of Thanks website. To share your own thank you message for donors, post to social media using the hashtag #MyRITThankYou.