February 1, 2023
by Luke Auburn
Dream job realized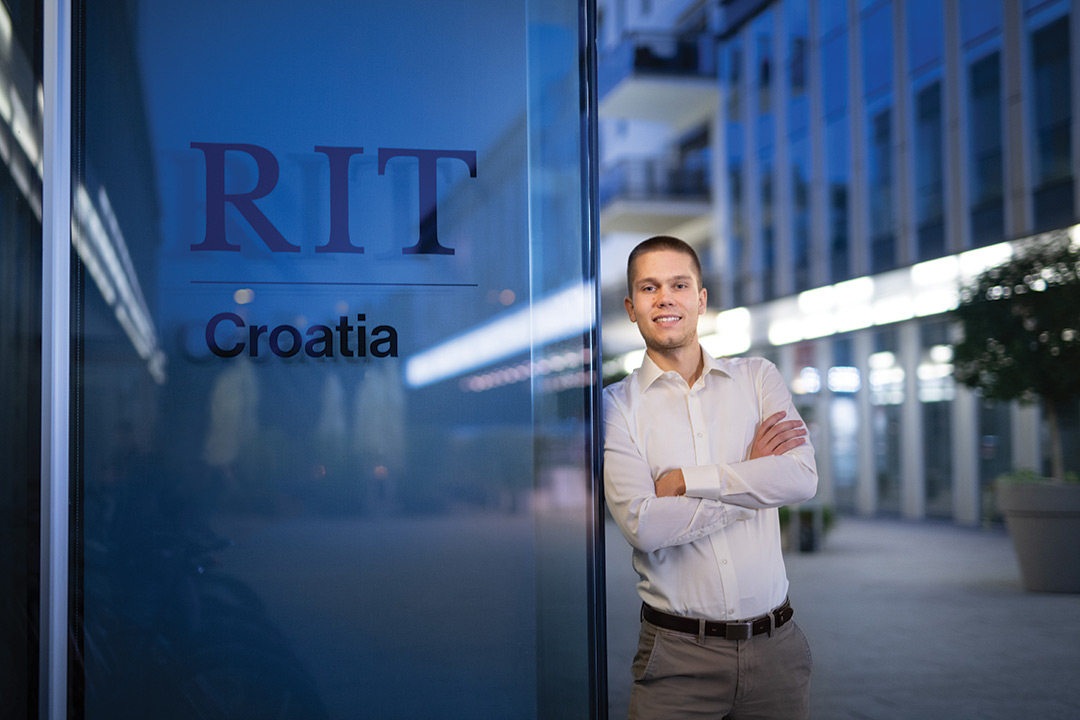 Matej Dugandžić has long dreamed of owning a luxury hotel in his hometown of Cavtat, Croatia, on the coast of the Adriatic Sea.
He found a path to achieving his vision when he flipped through the pages of a magazine and found an article about RIT Croatia's hospitality and tourism management degree.
"I read that the program was giving students insight into the creation of bespoke luxury types of travel services," said Dugandžić. "I always found this branch of hospitality very interesting and was surprised an academic institution was offering students an approach to this topic."
Now in his fourth year with the program, Dugandžić had an opportunity to take his training beyond the classroom last summer when he co-oped at the Hilton Imperial Dubrovnik hotel. He served as a marketing assistant for 10 weeks, helping the hotel with social media, public relations, and various projects, including the hotel's 125th anniversary celebration.
"I learned the most interesting things about the hotel and the era before it was constructed," said Dugandžić. "I was given access to the most important documents mentioning the Grand Imperial Hotel's construction, which marked the beginning of tourism in this part of the world. It was information overload but I was just soaking it in."
Last year, Dugandžić was one of 353 RIT Croatia students who opted to enroll in co-ops at companies across 17 different countries and five continents. He called his co-op an amazing opportunity that provided him invaluable lessons he hopes to apply to his own business someday.
"I saw the tremendous effort that Hilton as a global chain puts into standardization of quality and empowering its employees," said Dugandžić. "This is something that I would try to replicate as an owner of a hotel on the coastline in the future."
This story is part of the 2023 President's Annual Report. Read more stories from the report.
Topics