dt ogilvie to step down at Saunders College
RIT business school dean will become Distinguished Professor of Urban Entrepreneurship and chair advisory board for university's Center for Urban Entrepreneurship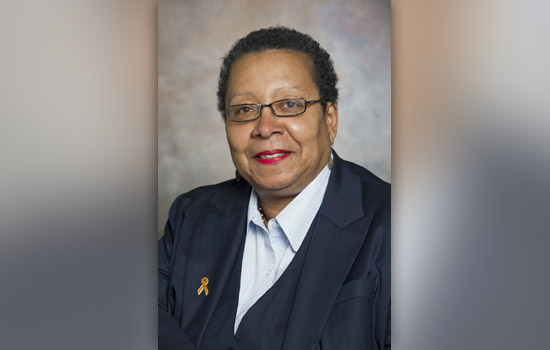 Rochester Institute of Technology announced today that dt ogilvie is stepping down as dean of Saunders College of Business to take a new title with the university.
Effective June 30, ogilvie will become RIT's Distinguished Professor of Urban Entrepreneurship and chair of the advisory board for RIT's Center for Urban Entrepreneurship.
RIT Provost Jeremy Haefner thanked ogilvie and cited many accomplishments during her tenure as dean, including improved academic rankings for Saunders, a new focus on marketing that resulted in increased undergraduate applications, creation of a new joint master's degree of science of computational finance in partnership with the College of Science, and the launching of the Center for Urban Entrepreneurship.
"Dean ogilvie brought tremendous energy and a spirit of innovation to her work at Saunders," Haefner said. "We are pleased that our university and our Center of Urban Entrepreneurship will continue to benefit from her considerable knowledge and experience."
Prior to coming to RIT in 2012, ogilvie was at Rutgers, The State University of New Jersey, Rutgers Business School at Newark-New Brunswick, where she served as a professor of business strategy and urban entrepreneurship, founding director of both the Center for Urban Entrepreneurship & Economic Development and the Scholars Training and Enrichment Program. She earned her Ph.D. in strategic management from the University of Texas at Austin and also holds an executive MBA degree from Southern Methodist University.
Haefner said an interim dean will be named and serve until a successor is identified.