East House James Papero Enrichment Program to open at RIT on June 3
Two-week college prep program helps adult clients pursue educational goals and self-sufficiency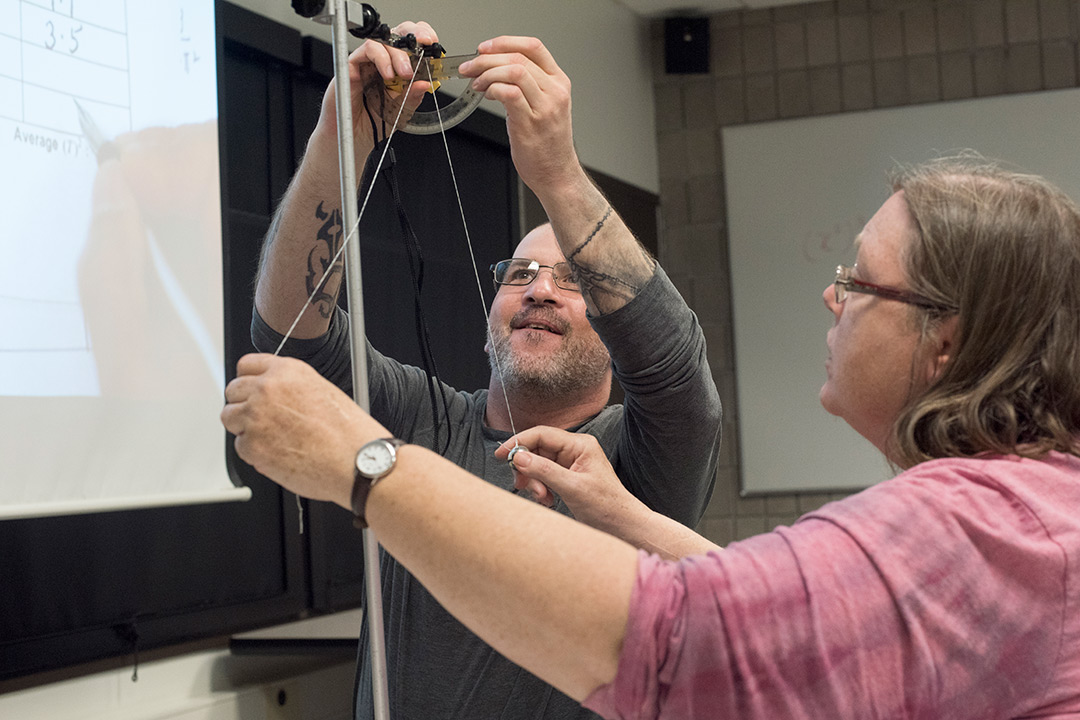 A. Sue Weisler
Forty-five East House clients will take part in a two-week enrichment program on June 3-6 and June 10-13 at Rochester Institute of Technology. This program is designed to encourage participants, who are recovering from mental health or substance use disorders, to pursue educational goals to achieve independence and self-sufficiency.
This program is named after James Papero, a long-time RIT Human Resources department staff member who served on the East House board for more than 22 years. Program organizers say the enrichment program was Papero's idea, and its success is a testament to his life and legacy.
Participants attend a variety of classes including academic, art therapy and physical fitness classes taught by RIT and Monroe Community College staff and faculty, East House staff, and professionals from a variety of community organizations. During the two weeks of the program, participants are also able to utilize RIT's facilities including classrooms, computer labs, the library, the Student Life Center and the gym.
Each component of the program mimics a college experience from applying for school, an orientation, course selection and registration, attending classes, eating lunch on campus, homework assignments and graduation.
At the end of the two weeks, students participate in a graduation ceremony and reception. This year's event takes place at 2 p.m. June 13 in Ingle Auditorium in the RIT Student Alumni Union.
The graduation keynote speaker will be Lori Drescher, a certified addiction recovery coach, in private practice since 2016. She also runs family support groups and group supervision across New York state. In 2016, she founded Recovery Coach University for people wishing to acquire the evidence-based practices and certifications to become Recovery Coaches and Peer Advocates and help fill the widening gap between addiction treatment and lifelong recovery. She and her training partner, Keith Greer, have trained more than 500 people.
Since 1996, more than 800 students have benefited from this educational program series. Many attendees have gone on to earn their TASC—Test Assessing Secondary Completion—a national high school equivalency assessment, or enroll in local colleges.
East House is a private, nonprofit agency serving individuals with mental health and substance use disorders with the goal of empowering them to recover and to live healthy and fulfilling lives in their communities. Through a network of services, which includes supported housing and care coordination as well as education and employment programs, East House treats the whole person and helps move individuals from illness to health.
More than 1,500 clients benefit annually from East House services, which are provided by more than 175 employees. Since 1966, East House has been offering personalized care that meets each person's needs while advocating for the better understanding and acceptance of mental health and substance use issues in the community. With multiple locations, East House continues to move lives forward each day. For more information about East House, go to easthouse.org.
Topics