Engineering students, faculty recognized as Champions of Change
Senior design team Robo Drum project for students with disabilities used this year for teens in music classes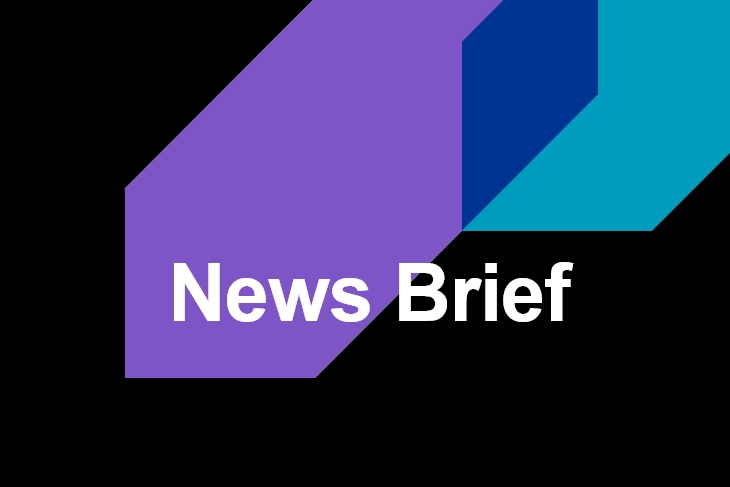 RIT members of the team that designed the Robo Drum—an assistive device for students at Orleans/Niagara Board of Cooperative Education Services (BOCES)—were honored with the New York State School Boards Association Champions of Change Award. The engineering student team, its project advisers, and the director of the senior design program were honored along with the project sponsors from Orleans/Niagara BOCES at an evening ceremony at the organization's July board of education meeting in Sanborn, N.Y.
The Robotic Drum Assist project was led by students who designed a robotics system for instruments to support teenagers with physical disabilities play instruments during music classes at Orleans/Niagara BOCES. The project began through a request from Molly King, the music teacher at Orleans Niagara BOCES. The RIT student team visited her class several times during the academic year to meet the teens, assess physical capabilities, and develop user-friendly designs.
The group included engineering students Irfan Punekar, Stephen Pellow, Josh Abrams, Sofia Quinones, Yasha Pavolovsky, Jannah Van Fleet and Mehmet Koksal; Daniel Phillips, associate professor and director of RIT's Effective Access Technology initiative; and Art North, project guide, and Beth DeBartolo, director, Multidisciplinary Senior Design Program.
Projects in the senior design program, based in RIT's Kate Gleason College of Engineering, include an assistive technologies track where designs are created to aid those with physical challenges.
Topics