Esteemed researcher joins RIT faculty
Decorated computing accessibility and assistive technology researcher joins RIT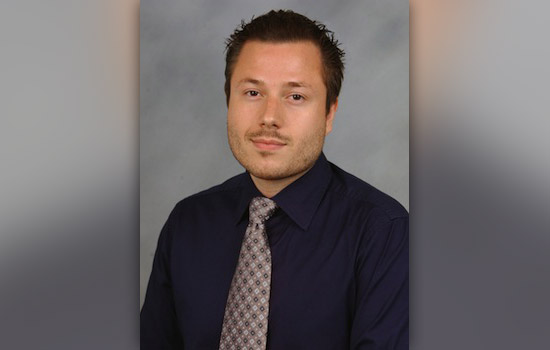 Matt Huenerfauth, a leading researcher in human-computer interaction and accessibility for people who are deaf or hard-of-hearing, will join Rochester Institute of Technology in August 2014. He will serve as a faculty member of the Department of Information Sciences and Technologies in RIT's B. Thomas Golisano College of Computing and Information Sciences.
Huenerfauth was previously an associate professor of computer science and linguistics at the City University of New York. Since 2007, Huenerfauth has secured more than $1.6 million in grants to support his research on American Sign Language animations, including a prestigious CAREER award from the National Science Foundation. He has received multiple best paper awards at research conferences in his field and serves as editor-in-chief of the ACM's Transactions on Accessible Computing academic journal.
"I'm excited about joining the RIT faculty and contributing to the Golisano College's program in human-computer interaction," said Huenerfauth. "My research on technology to benefit people who are deaf or hard-of-hearing will complement RIT's longtime commitment and strength in the area of accessibility technology."
Huenerfauth received a Ph.D. from the University of Pennsylvania with a thesis titled "Generating American Sign Language Classifier Predicates for English-to-ASL Machine Translation." He received master's degrees from the University of Pennsylvania and the National University of Ireland. He also graduated at the top of his class of 3,174 students at the University of Delaware, receiving both a master's and bachelor's degree.
"We're really excited to have Matt join our team at the Golisano College," said Andrew Sears, dean of RIT's Golisano College. "I've been familiar with Matt's research for a number of years and I am confident that his presence will enhance offerings in human-computer interaction, as well as our work in the area of accessibility research and education."
Topics