Family ties pull graduate into restaurant business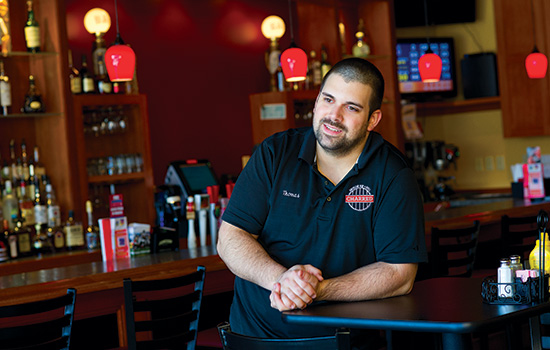 Thomas Provo '10 (hospitality and service management) remembers helping behind the counter and eating family dinners as a child at his grandfather's diner in Mount Morris, N.Y.
The diner was a gathering spot in the village of 3,000—a place where everyone knew each other.
Provo has both emulated and updated that model with his Charred American Bar + Grill, which opened a little more than a year ago on Main Street in Mount Morris.
"It was in my blood to go into hospitality," he said. "It was something I knew, something I understood."
The road home took Provo through two big cities. After he graduated from RIT, he joined Marriott's management development program and was placed in a suburb of Boston. When that program ended, he moved to New York City where he was able to find a job with the food service company SSP America running a coffee shop, sandwich shop and a Buffalo Wild Wings.
Then he went to work for the New York Palace Hotel as its food and beverage manager. It was while he was on vacation from the job that Provo visited his hometown 25 miles south of Rochester and his father showed him an empty building available for rent that used to be a bar.
"I started making some plans after I went back to New York City and decided it was something I wanted to go for," he said.
He applied for grants and was awarded a New York State Community Development Block Grant and a Livingston County Sign and Facade grant. He got a loan from the local bank and updated the building.
The restaurant became part of the resurrection of the village led by New York developer Greg O'Connell, who purchased downtown property in the late 2000s and renovated it—bringing new life to Main Street Mount Morris.
More than a year after being opened, Provo said he is happy with the results. He hosts beer and wine tastings from area breweries and wineries weekly, which he said brings in the younger population. His restaurant also attracts customers who are visiting the nearby Letchworth State Park. The model worked so well in its first year that Provo this summer was able to open a sandwich and pizza shop next door to the restaurant.
"When I'm here I don't feel like I'm at work. I enjoy what I do," he said. "This has been my dream."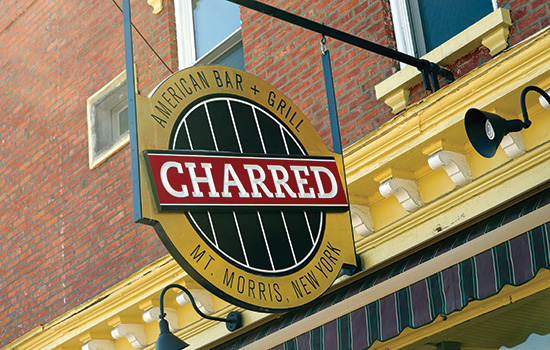 A. Sue Weisler
Topics