May 1, 2017
by Aaron Garland
Former furniture design student's legacy lives on through new scholarship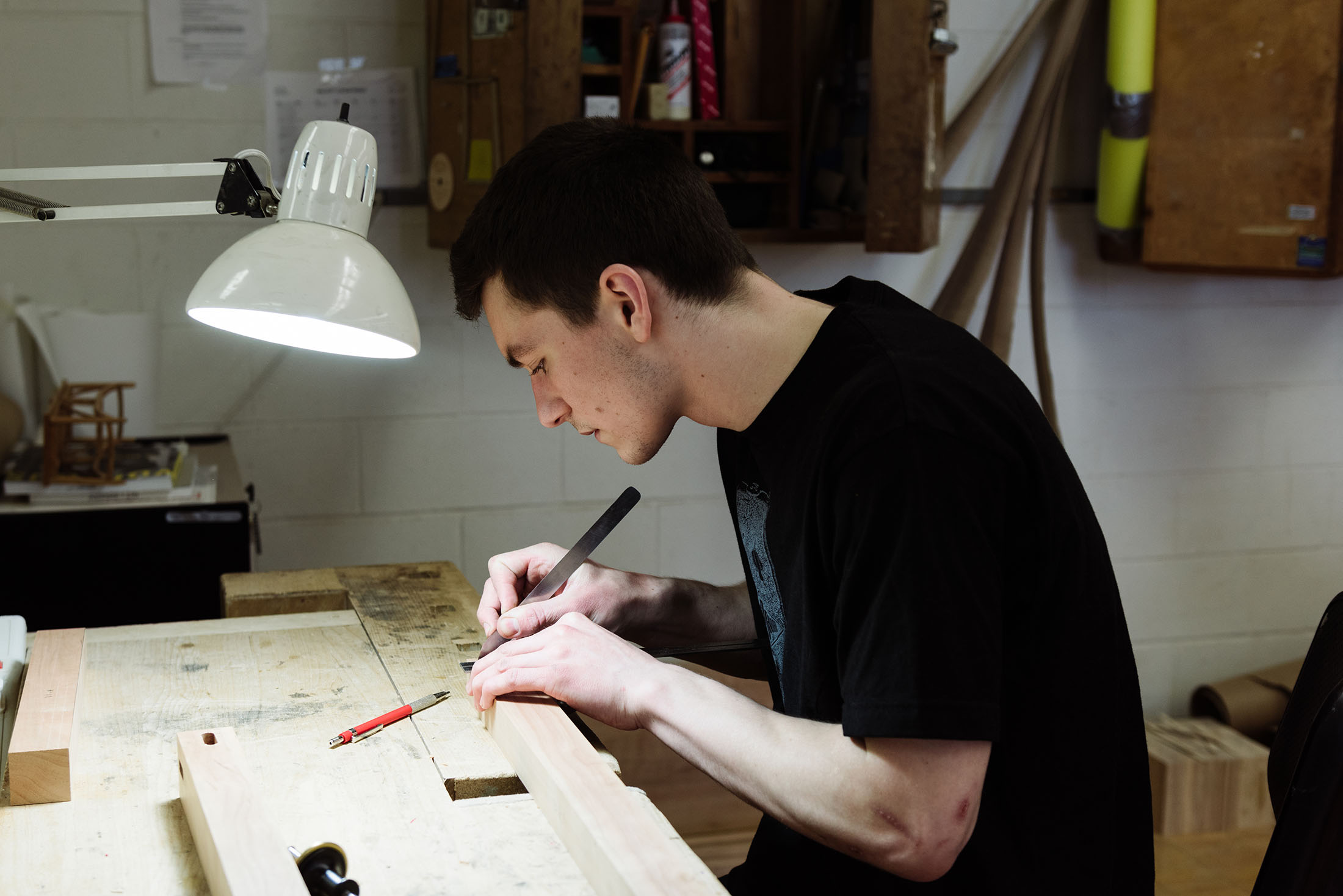 Monica Gustin
Last year, when School for American Craftsprofessor Andy Buck would get to the furniture design studio for his 8 a.m. class, he could almost always count on one particular student waiting patiently near the entrance.
Michael Leach didn't have swipe access into the room, but that didn't lessen his willingness to show up early.  
"I'd show up and he was out there at 7:40, waiting to get in because he was so energized to come work," Buck said of Leach, then just a freshman.
High enthusiasm is just one of the many qualities Buck thinks Leach shares with a former furniture design student who showed great passion, promise and amicability, Ben Zukoff.
Zukoff "loved RIT," Buck said. The professor witnessed Zukoff's love for woodworking when he was a young student in the program as freshman and sophomore.
But in January 2013, Zukoff, of Summit, N.J., passed away from cancer, causing devastation among his family and loved ones, including those in the furniture design program. He was 20. Zukoff left an indelible mark on the department — one that will now long be cemented with the creation of the Ben Zukoff Memorial Tool Scholarship.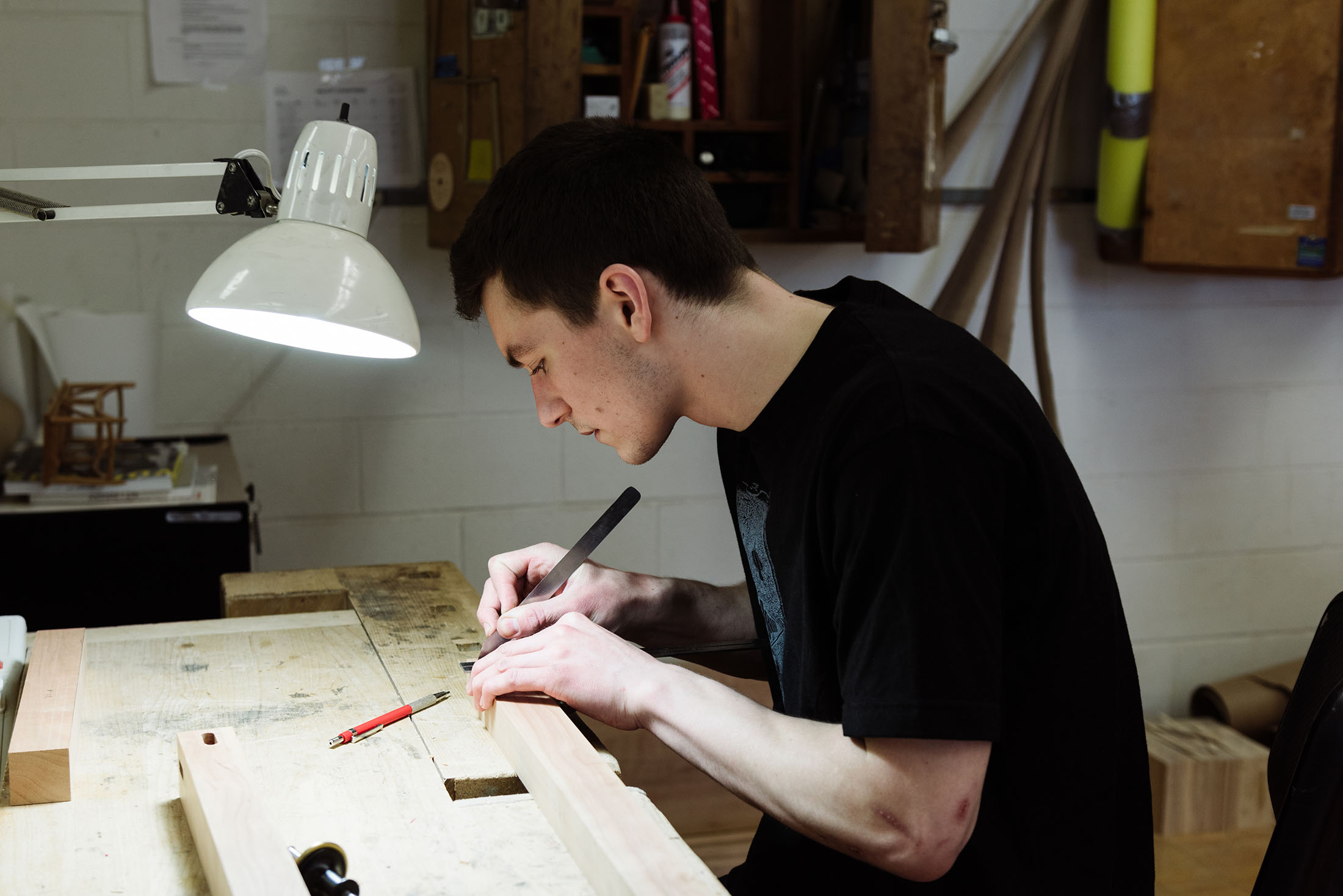 Leach, a second-year furniture design student from Pennellville, N.Y., was recently announced as the first-ever recipient of the $600 scholarship, which was started by Zukoff's parents, Mimi and Paul.
"With picking Mike, he's a modest guy, he's in here all the time," Buck said. "We just thought he was a really good candidate, and he has some of the qualities that Ben had. Ben was modest and sort of mellow and friendly. Just a good citizen in the studio. (Mike) seemed like a good fit for it."
Going forward, the scholarship will be given annually to a sophomore studying furniture design. The award money is intended to be used for the purchase of woodworking tools, given their ever-increasing prices.
"These tools can be very expensive," Buck said. "Chisels can run $500. … Students can spend, easily, $1,500 or more on just the basic tools — handsaw, chisels, hand plane."
As convenient as the monetary award will be for Leach and all of the recipients after him, for Buck, the value of the Ben Zukoff Memorial Tool Scholarship goes well beyond the money that it provides. Who and what the fund represents is the most significant aspect, according to Buck.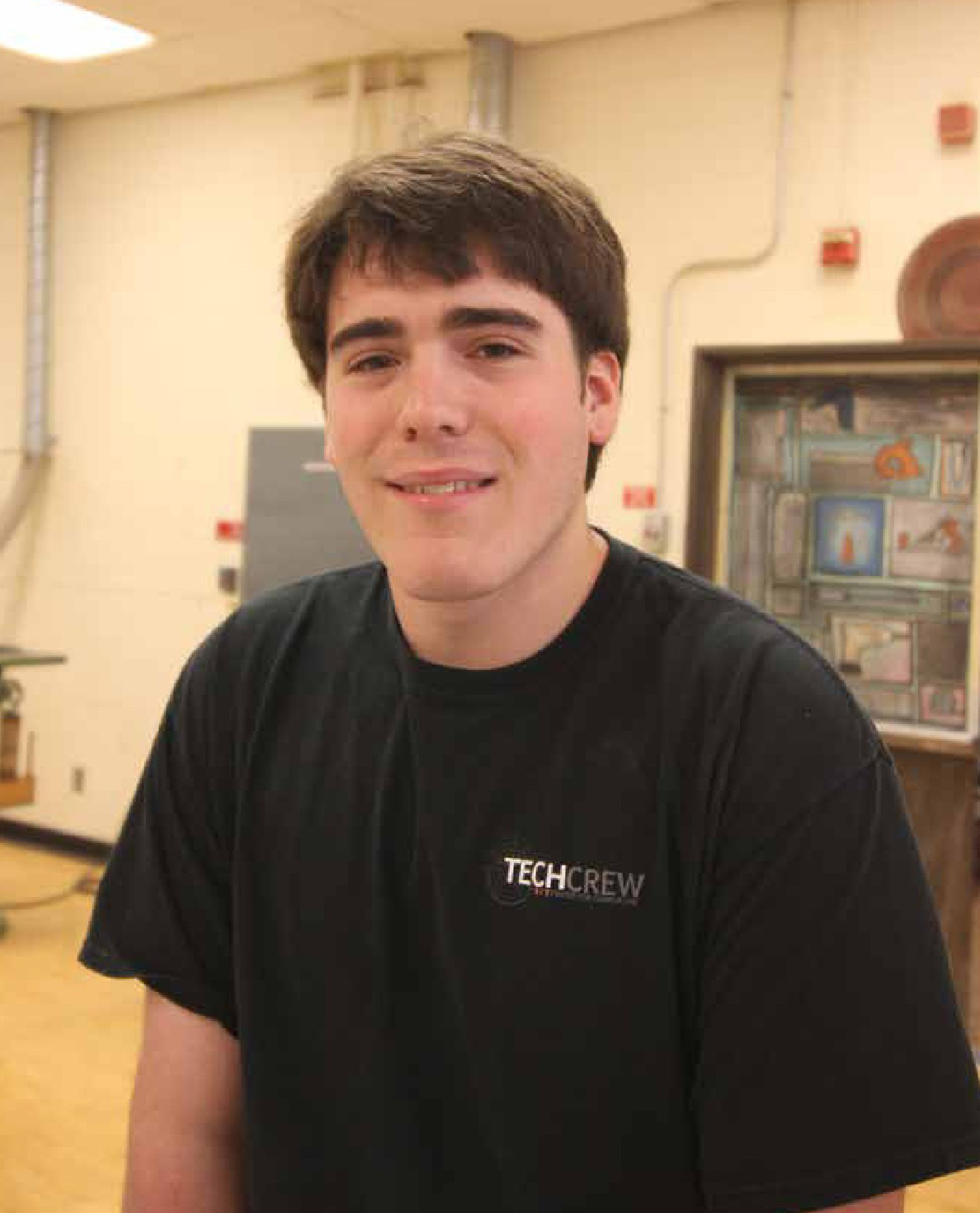 "He's thought about, and I think it's great," Buck said. "… Having this constant thing that we can always remember Ben by, that's pretty important.
"It was really, for me, pretty devastating. I've never had a student die, especially someone who I felt had so much potential."
The scholarship fund looks to be robust, with substantial seed money, thanks to a selfless act by Ben's parents and Ben's discipline and long-term vision as a youngster.
Since he was 5 years old, Ben (pictured) saved the money — from birthdays to his bar mitzvah to high school graduation — with an eye on his future. He knew he would need a pickup truck once he fulfilled his lifelong goal of being a furniture-maker, for his supplies.
His diligence finally paid off when he bought a slightly used Toyota Tacoma a month before getting his license.
After his passing, the Zukoff family sold Ben's beloved truck to use the money for a practical cause — which is fitting considering Ben worked so hard to purchase it for practicality in the first place. The scholarship is funded by profits from the sale.  
It was a generous gesture that will help keep Ben remembered in the College of Art and Design at RIT.
"His parents dealt with the grief in this pretty amazing way," Buck said. "They wanted to help the school."
They helped others, too.
Ben had also gradually accumulated enough materials over the years for a complete woodshop in the family home's basement. Following his death, the family gave the tools from it to the place he first learned woodworking: Buck's Rock Performing and Creative Arts Camp in Connecticut. 
Ben's genuine joy for the industry was evident to Buck.
"He loved getting good tools, and I showed him how to tune them up," Buck said. "He was really getting into it and he was really getting good."
But just as Ben was exhibiting such promise, tragedy struck.
Today, some of Ben's tools are stored in a toolbox in a corner of Buck's office as Ben's parents also donated a few of them to the program.
During certain demonstrations, Buck will use Ben's tools. It's just another way — in addition, now, to the scholarship fund — for Buck and others to remember a special person.  
Donations can be made to the fund by going to www.rit.edu/makeagift. Select the "other" option and write in Ben Zukoff Tool Fund (E02097X).