Former Urban League of Rochester President and CEO William Clark named RIT Minett Professor
Clark becomes RIT's 28th Minett Professor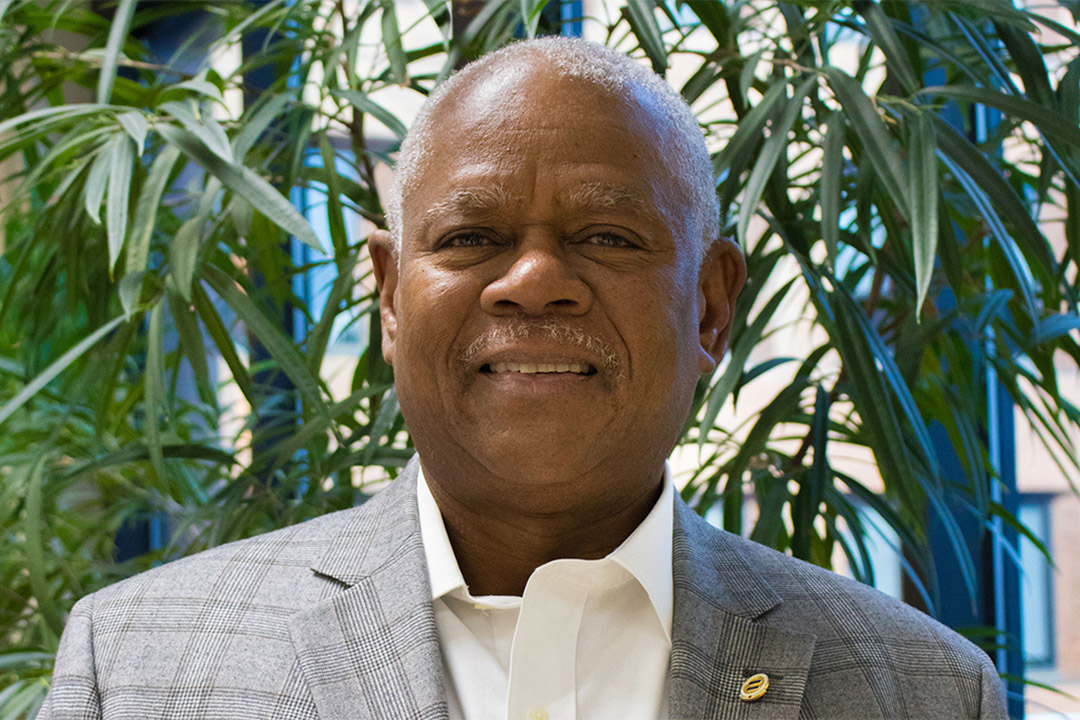 Devon Watters
A longtime Urban League of Rochester leader has accepted a prestigious position at Rochester Institute of Technology. William Clark, whose career at the Urban League spanned 37 years including 25 as president and CEO, is RIT's 2019-20 Frederick H. Minett Professor.
The Minett Professorship brings distinguished Rochester-area multicultural professionals to the RIT campus to share their professional knowledge and experience with RIT's students, faculty and staff for one academic year. Minett Professors are selected by the Minett Professor Emeritus, then appointed by RIT President David Munson and Keith Jenkins, RIT's vice president and associate provost for Diversity and Inclusion.
"I am excited to be appointed as this year's Minett professor," said Clark. "I've spent the past 38 years preparing urban and underrepresented students for college and rewarding work careers. Now I have the opportunity to work with the RIT team, our community-based organizations and our urban public and charter schools to further prepare students and their parents for a successful transition to this prestigious institution. I am also excited to work with the students at RIT, especially those that are planning on leadership positions in the nonprofit community."
Clark joined the Urban League of Rochester in 1981 and served in several leadership positions before becoming president and CEO in 1994, succeeding Minett Professor Emeritus William Johnson. Under Clark's leadership, the Urban League of Rochester secured a permanent home, diversified its financial assets and helped tens of thousands of poor and minority Rochesterians with housing, employment, education, health and economic parity.
"William Clark is a leader in every sense of the word and we are elated to welcome him to the RIT family as Minett Professor," said Jenkins. "He is a fixture of the Rochester community and we feel fortunate to have him helping to guide our students as they prepare to become the next generation of leaders."
Clark is the 28th Minett Professor at RIT. Those who have served in the position include many of Rochester's most prominent business, academic, medical and law enforcement professionals. He succeeds 2018-19 Minett Professor Janet Lomax, a Rochester-area journalist with 40 years of broadcasting experience.
The professorship is named after one of RIT's early benefactors, Frederick Minett, who started a tool and die company on Water Street in downtown Rochester in the early 1920s. He was familiar with RIT, formerly called the Mechanics Institute, and employed some students. Minett died in 1971, leaving more than $5 million endowment to RIT. Originally divided between RIT's College of Continuing Education and the general endowment, the bequest was intended to support Minett's and RIT's vision of career education. The Minett Professorship was established in 1991.
Topics