Four companies graduate from business incubator
More than 21 jobs created as a result of newly launched endeavors
Venture Creations, the business incubator at Rochester Institute of Technology, celebrated the launch of four new businesses at a graduation ceremony Oct. 17.
In addition to recognizing the business start-ups, the event featured a networking reception and a keynote address delivered by 2011 RIT graduate Marty Strenczewilk, founder, president and CEO of Splyce, an electronic-sports franchise that launched from Venture Creations in 2016.
The graduating companies are:
Token: Founded in 2015 by RIT alumni Melanie Shapiro '07 (fine arts), '08 (MBA), and Steve Shapiro '05 (information technology), Token is a secure two-factor authentication identity ring with a fingerprint sensor that replaces all your keys, cards and passwords. Token, which has already sold out its initial preproduction run, was recently featured in Tech Crunch. Ten employees of the company have one or more degrees from RIT and the company has raised in excess of $1 million from third-party investors.
Impact Earth: Co-founded by Robert Putney, Elizabeth Carey and Cassidy Putney '16 (public policy), Impact Earth is a zero-waste solutions company providing individuals, businesses and event planners with personalized training on sustainable practices. This year, Impact Earth has serviced The Constellation Brands—Marvin Sands Performing Arts Center and Brighton Central School District. The company has recently accepted its first third-party investment.
Turbett Surgical: Founded in 2013 by Rick Richmond and Rob Turbett, Turbett Surgical is a revolutionary surgical container designed to eliminate many of the repetitive steps currently required to prepare and deliver surgical instruments to the sterile field. Its product is currently in use at 12 hospitals and the company has raised more than $1 million in third-party capital.
Optel: Founded in 2014 by Jay Eastman and his son, Zach Eastman '14 (mechanical engineering), Optel is a one-stop shop for medical device companies seeking assistance with design, engineering and manufacturing, as well as for guidance in working in a highly-regulated environment. Optel has served 11 clients and generated sales of $1.2 million.
Together, the four companies have introduced 21 new jobs into the economy.
"Venture Creations is a critical piece of RIT's innovation and entrepreneurship ecosystem," said Ryne Raffaelle, RIT's vice president for research and associate provost. "In addition to creating new jobs, some of these companies are engaging local and regional suppliers and have plans to expand their labor forces—locally. So, as we celebrate the graduation of these companies, let's also think about the impact they will have on Rochester and the Finger Lakes Region through hiring, engagement of suppliers and as consumers. Not only is this a great day for Venture Creations and these four graduating companies, it is a great day for Rochester."
Raffaelle also mentioned that each of the graduating companies includes at least one founder who is an RIT graduate, and all have engaged RIT students in their business' development.
During his presentation, Strenczewilk offered words of wisdom to the representatives from the graduating companies and encouraged the entrepreneurs to find their purpose, trust their gut when making critical decisions, and hire great people who are awesome at their jobs. "The people that I work with inspire me to learn new things every day," he said.
Strenczewilk also explained how being passionate about your business can translate into acquiring investors.
"I once had an investor tell me that he had no idea what my company did, but he believed in me," he added. "I started my business in my basement in Rochester, N.Y. That is still possible today. At the end of the day, there are a lot of resources in Rochester, and they're available if you choose to use them."
As a unit, Venture Creations promotes regional economic development; 27 non-acquired companies from Venture Creations continue to run their businesses in New York state.
"RIT's Venture Creations incubator proudly offers faculty, staff, students and community members the tools to transform their high-technology ideas into viable businesses," said Richard Notargiacomo, incubator director. "By providing quality coaching, professional consulting and connections with industry professionals, Venture Creations creates an environment where new businesses can develop and thrive. Rochester is on a journey toward becoming an innovation hub, and Venture Creations is proud to be part of that blossoming ecosystem."
Venture Creations was created in 2003 to provide services to incubating companies, facilitating the development and operation of these companies for the purpose of advancing the educational and research missions of RIT through the enhancement of faculty, student and staff involvement in high technology. It was also created to promote economic development and competitiveness in Monroe County and New York state by encouraging and facilitating the transfer of technology resources to the marketplace. Thirty-eight companies have graduated from the incubator and together have created 454 jobs.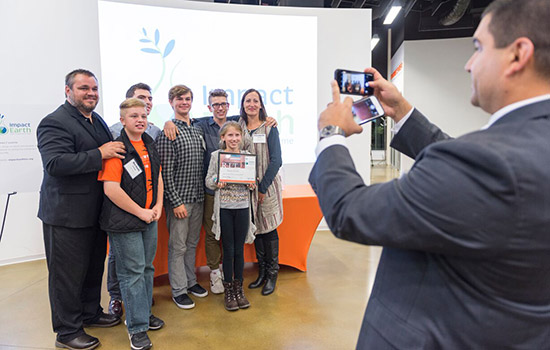 RIT's Venture Creations graduation was a family affair for Impact Earth co-founders Robert Putney, far left, and Elizabeth Carey, far right.
Elizabeth Lamark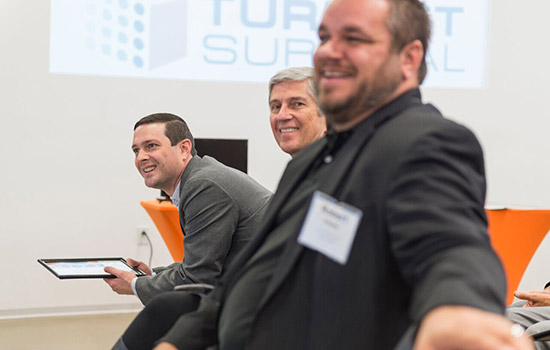 Elizabeth Lamark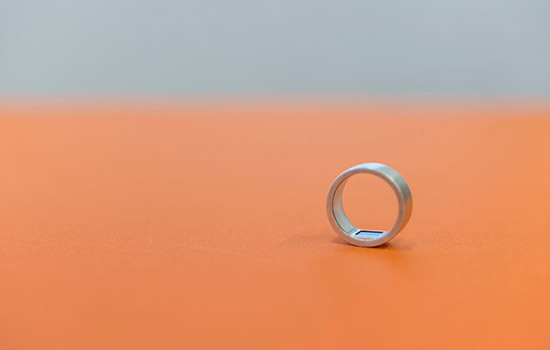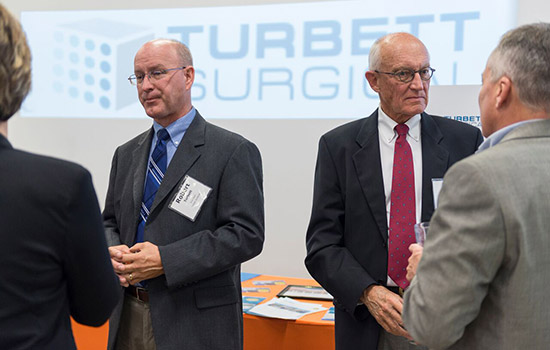 Elizabeth Lamark
Elizabeth Lamark
Video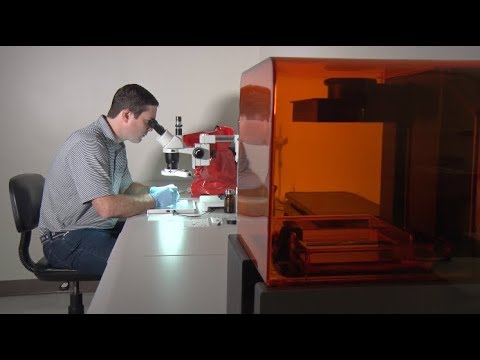 Topics