Free Reading, Book Signing With Authors Doctorow and Stross at RIT Sept. 9
Famous science-fiction authors to read from new novel, 'Rapture of the Nerds'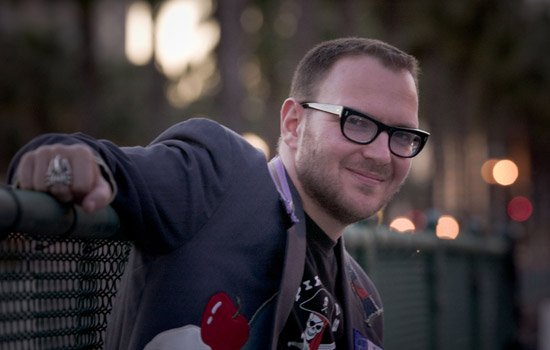 Well-known science-fiction authors Cory Doctorow and Charles Stross will be paying a visit to Rochester Institute of Technology on Sept. 9. Their visit to Rochester is in conjunction with the IEEE Consumer Electronics Society International Games Innovation Conference "Designing for Play," hosted by RIT's School of Interactive Games and Media in the B. Thomas Golisano College of Computing and Information Sciences and the International Center for the History of Electronic Games at The Strong.
Doctorow and Stross, who will be keynote speakers at the conference, will give a free reading and book signing of their newly released novel, Rapture of the Nerds. A reading at 7:30 p.m. in Golisano Hall auditorium will follow a dessert reception at 6:30 p.m. in the Golisano Hall atrium.
Doctorow is a co-editor of the blog "Boing Boing" and frequently contributes to publications such as The Guardian, Wired and Publishers Weekly. He is also a prominent science-fiction author whose books include Down and Out in the Magic Kingdom and The New York Times bestseller Little Brother. Stross, a winner of multiple Hugo Awards and Locus Awards, is the author of several major novels of science fiction and fantasy, including Singularity Sky, The Concrete Jungle and Accelerando.
Copies of Rapture of the Nerds will be available for purchase at the signing courtesy of Writer's & Books, Rochester's community literary center that inspires and instructs more than 25,000 people each year through a wide array of offerings in nearly every literary genre.
---
WHAT: Dessert reception and free book reading and signing
WHEN: 6:30 p.m., Sept. 9 reception, 7:30 p.m. book reading and signing
WHERE: Golisano Hall atrium and auditorium
PARKING: Parking is available in J Lot, on the north side of RIT's campus