GMST Students receive prestigious scholarships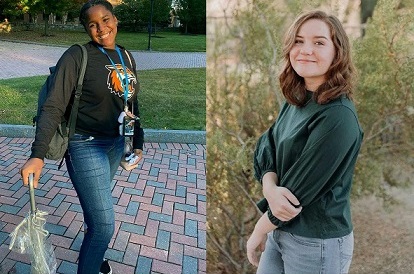 Ayanna Smith and Emi Knape, both second year Department of Graphic Media Science and Technology students, have been selected to receive prestigious scholarships from The Print and Graphic Scholarship Foundations. Ayanna Smith received the Time Inc. Scholarship and Emi Knape received the Regis Delmontagne Scholarship. Both students were required to submit essays and faculty recommendation to receive their scholarships and were chosen from hundreds of applicants.
The Print and Graphic Scholarship Foundation is a non-profit organization that offers assistance to both undergraduate and graduate students who are pursuing an education in the graphic communications field. Since 1956 they have organized the largest scholarship program for the printing and graphics industry. They award scholarships and fellowship programs on behalf of their donors, in order to support the future of the graphic communications industry.