Graduate becomes debt-buster 'guru'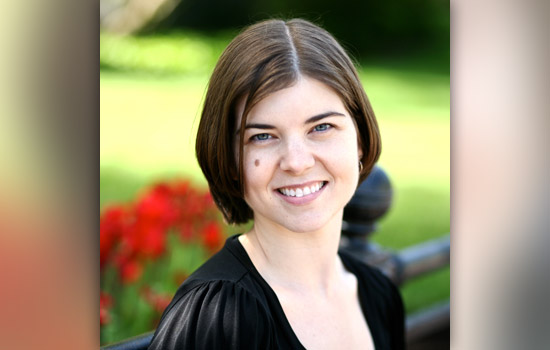 Pay off $70,000 of debt in less than two years. Check.
Quit a six-figure-income job that isn't rewarding. Check.
Work 20 hours a week from home, spend quality time with family and begin working on becoming an eventual millionaire. Check, check, check.
Meet Jaime Tardy '04 (information technology), who is getting a national reputation as a debt buster. She started a blog, Eventual Millionaire website, and has been interviewed by CNNMoney.com, CNN Newsroom and Yahoo! Finance about paying off debt and living a more fulfilling life.
Tardy landed the high-paying job after graduation. She worked as an engineer and then project manager for a video-on-demand company. She traveled around the country and rarely saw her husband, Matt, who works as a performing artist. In 2006, the couple wanted to start a family, and Jaime Tardy knew she needed to make a change.
But first they had to pay off about $70,000 in debt—$26,180 in school loans, a $19,300 car loan and $24,560 for a home equity loan.
They traded in their new Honda Civic for a 2000 Jeep Cherokee. They canceled cable, lowered their cell phone bills, sold other items they didn't need and went on a strict budget that included spending only $300 a month on groceries. The couple played a game in the grocery store adding up the bill in their heads to stay on track and make the budget more fun.
"The hardest thing is making it habit," Tardy says.
Tardy worked almost 70 hours a week to make extra money.
When their son was 4 months old in 2007, they became debt free. Today, at the age of 28 and now with two children, Tardy remains debt free.
Tardy, who lives near Auburn, Maine, works 20 hours a week from home as a business coach and a financial blogger. In her blog, she tells her story and gives tips on how to cut costs and plan for the unexpected.
The family is still on a tight budget—the monthly grocery budget is now up to $500. Tardy says she plans all meals and sticks to a list.
"My goal was to quit my job and work 20 hours a week," Tardy says. "Being on the other side of that is really cool. But I still have the goal to be an eventual millionaire. I have more to do."
To learn more, go to Eventual Millionaire website.
Here are some tips from Jaime Tardy.
1. The pain of getting out of debt is temporary. We made the decision to never get into debt again. Once that $70,000 was gone, it would be gone for good.
2. You don't need to live for tomorrow. My husband wasn't on board at first. He said, "Why live for tomorrow when you could die today?" He had a valid point. What I realized was that, if we didn't at least try to do it and work toward our goals, we would never live the life we truly wanted.
3. Accountability and support really help. Telling people we were getting out of debt was important. My husband and I used each other as "accountability buddies." He would check up on me and I would check up on him. He would support me when I was feeling down and vice versa.
4. The learning curve feels very steep. It is so much easier to go back into the normal routine of buying a coffee or forgetting the budget at the beginning of the month. I promise you, it gets easier. I've been doing this for four years, and now I can sense when I need to create a budget. I automatically think about my personal fund when I go to Starbucks.
5. You enjoy the simple things in life more. Selling a lot of our stuff made me appreciate how much we had that we never used. Even selling things that I loved (like the new car) made me realize what really mattered in life.
Topics