Griffith takes over as new alumni board president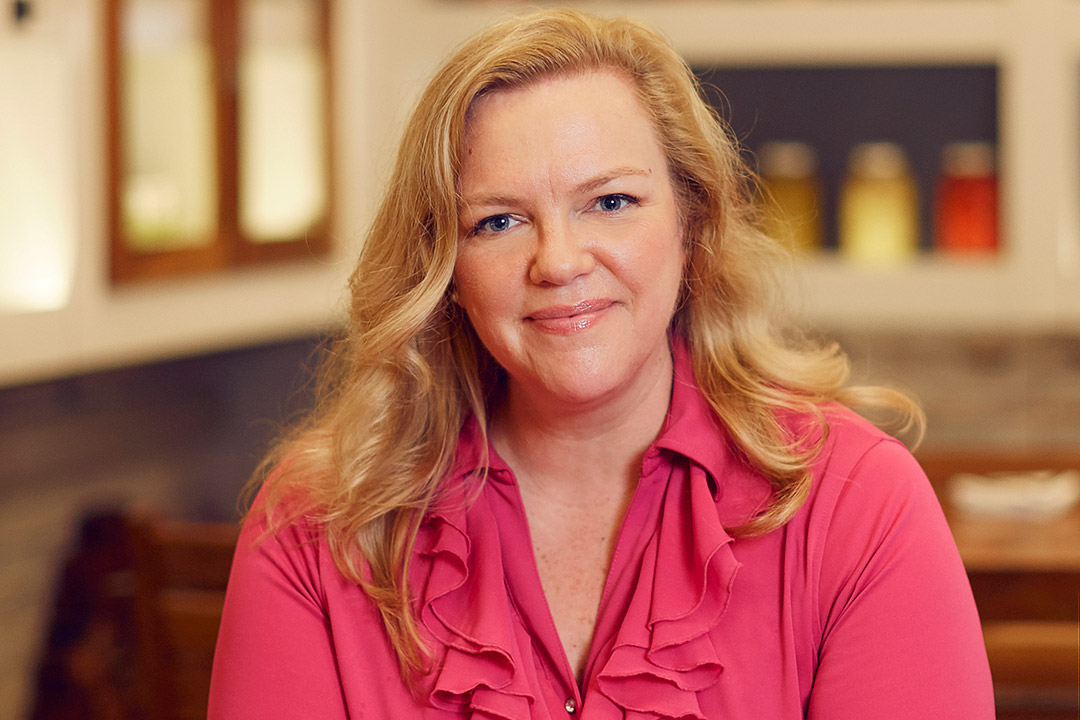 Ken Fletcher
Victoria Decker Griffith '93 (hospitality) says she is who she is because of RIT— and that doesn't just include her time as a student.
"I was a student for four years, but I have done more with RIT since then," said Griffith, who took over as president of the Alumni Association Board of Directors in January. "RIT continues to be a resource for people long after they graduate."
The Alumni Association Board serves as the advisory body of the RIT Alumni Association, which represents RIT's more than 135,000 alumni. The board's primary responsibility is to provide leadership in developing and executing alumni programs and activities.
Griffith, who is vice president of quality assurance and purchasing for the Farmers Restaurant Group, began serving on the board in 1999. She has been active in the RIT community for years, attending regional events, participating in ROAR Day initiatives, and being involved with her sorority, Zeta Tau Alpha. In 2009, she was the recipient of RIT's Volunteer of the Year award. 
As president, engaging alumni is her top priority. The Alumni Association is for everyone, she said. That includes helping alumni stay relevant in their careers, offering volunteer activities that make a difference, and encouraging fellow alumni to stay connected, stay informed, and create a great RIT for future Tigers.
Griffith said she will also work toward achieving RIT's vision of getting 10 percent participation in alumni giving. "We know it is a tall mountain, but we have to talk about it, focus on it," she said.
 "It is a super exciting time at RIT," she said. "There are opportunities for change, opportunities to make a difference. We want alumni to remember that RIT is here for them."
Topics