Hospitality alumni honored
University staff members Peggy Tirrell and James Myers presented awards for leadership, service and entrepreneurial excellence
RIT's School of International Hospitality and Service Innovation (IHSI) recognized eight program alumni at the school's annual awards reception in October. The awards are given to acknowledge the winners' influence in some of the most prestigious hospitality, tourism and service organizations regionally and nationally.
There are more than 18 million hospitality service jobs in the U.S. One in nine occupations worldwide are in the hospitality field, making the industry one of the most influential in economic development. Some of those influencers were recognized at the event, including Michelle Conklin Williams '94, vice president at Taylor Fresh Foods in California, who received the Sarah Margaret Gillam Memorial Award given for career achievement and contributions to the industry. Gillam was a 1916 RIT graduate and the award given in her name is the oldest and most prestigious given by IHSI, which consists of the departments of hospitality and tourism management and service systems.
"My RIT education provided me with the appetite for progress and achievement," said Williams, who commended RIT faculty mentors Carol Whitlock and James Myers for helping to provide career focus and opportunities for co-op experiences, such as her first with a produce marketing company. This was her launch into an industry where she would thrive for more than 20 years. Williams, one of the first students to graduate from the school's food, marketing and distribution program, has more than 24 years in various sales and leadership positions in the food distribution service industry. She and her husband own their own brewery in St. Petersburg, Fla.
Additional awardees are:
Peggy Tirrell '95, senior associate director for Graduate Programs and Admissions, RIT's Saunders College of Business, received the Paul Kazmierski Award, named after the former human resource development professor, recognized for his innovation and passion for the profession and continuing education. Tirrell personified that spirit, said Linda Underhill, department chair, Service Systems. An avid traveler, diversity advocate and board member for the American Red Cross, Tirrell's work with students in the Saunders College is some of her most rewarding, she said. "It is a way to personally stretch and grow to share life experiences and help students in finding their own path."
James Myers '86, '93, RIT associate provost, International Education and Global Programs, received the International Award of Excellence, for his work to help establish RIT Kosovo, one of the university's branch campuses in Europe. Outside of the university, he was consultant to the World Bank's Western Balkan Energy Efficiency Assessment team and he has served as a volunteer board member for HOPE, an outreach project to support community development in Haiti. "He made such a profound impact working with the community in Kosovo and later in Croatia, connecting and working with students in the earliest years establishing RIT's two international colleges, individuals and communities that may have been at war with each other only years earlier," said Rick Lagiewski, who presented the award to Myers. "At the end of his time there, he received the keys to the city." Myers recognized Fran Domoy, former hospitality program director, stating that the university has some of its global connections because of him. "Fran was a mentor and inspiration," Myers said. "The world is full of opportunities. My job at RIT is inspiring, and I am proud to be part of RIT and to help the university maintain its global vision."
Harvey Stern '84, executive director of Catering and Banquets at the Bellagio Resort & Casino in Las Vegas, received the Special Service Award for his innovative service excellence. After spending three days last spring at RIT discussing what it takes to coordinate lavish events, he made such an impression, students were quoting him for months afterward, said Whitlock. She stated it was not unusual for him to be coordinating events for 1,000 friends of the Rolling Stones to finding a way to temporarily halt traffic on the Strip for an Indian wedding ceremony that included the groom being escorted to the hotel atop an elephant. "But this is Las Vegas," she said, laughing.
Jeffrey Reddish '92, president of Jeremiah's Tavern, won the Entrepreneurial Award. As president of Jeremiah's and owner of several other successful real estate ventures in the Rochester area, Reddish was recognized for building thriving businesses. Reddish acknowledged faculty member and mentor Warren Sackler, and his friend and colleague Tom Masaschi for supporting his business ventures, praised trusted employees and noted in his acceptance speech, "That 25 years after graduating, I'm working with my son and daughter at the restaurant. It's amazing." He began at RIT in the hospitality service program while he was an undergraduate and played for the RIT hockey team, serving as captain. "This is an entrepreneur par excellence, someone who takes risks, accepts challenges and masters them," said Whitlock, "maybe it was his experience as a hockey player."
Terry Seiler Steele '95, '11, training manager, Instructional Design & Delivery, Constellation Brands, won the Richard Marecki Award, and was recognized for her corporate experiences as a trainer and extensive community volunteerism.
Wendy Ford '92, convention sales manager for Visit Rochester Limitless, won the Women Leaders in Hospitality Award. Her influence is being felt as Rochester draws more organizations and individuals to the city for events that resulted in a $1 billion economic boost over the past several years.
The Student Recognition Award went to Jesse Redlo '15, a recent graduate who was recognized for his academic achievements, involvement in department activities and programs and for his leadership as president of RIT's Student Hospitality Association.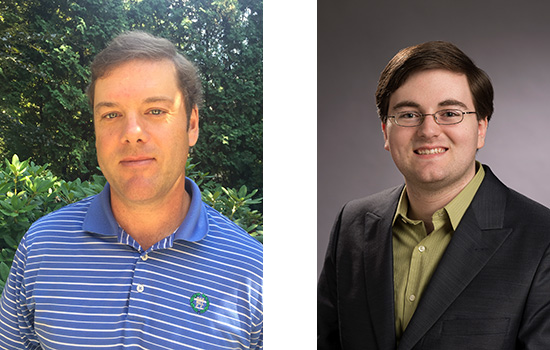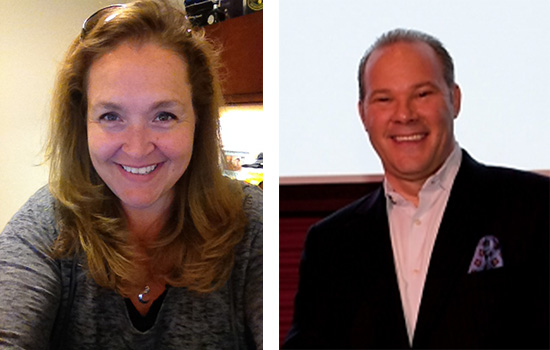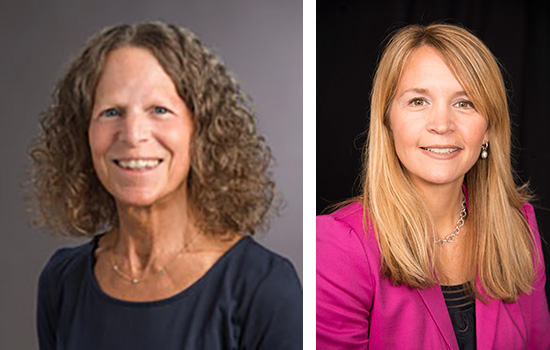 Topics