Hospitality programs move to Saunders College
University announces several internal college moves to better align academic skills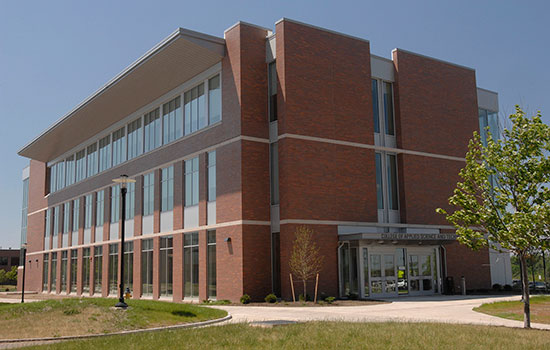 Rochester Institute of Technology's School of International Hospitality and Service Innovation (IHSI) will become part of the university's Saunders College of Business. The school, originally part of RIT's College of Applied Science and Technology, will begin the transition of faculty, staff and degree programming this summer and expects the transition to be complete by July 2019.
"The rationale is based on many factors, but we believe this move is in the best interests of the students who will have more opportunities that will provide them with the skill set they need to succeed in the business world," said RIT Provost Jeremy Haefner. "Faculty and staff will also benefit from deeper collaborations with the Saunders faculty and staff, and we know that collaborations with CAST will continue."
The School of International Hospitality and Service Innovation is made up of two departments, hospitality and tourism management, and service systems. Both offer undergraduate and graduate degree programs that provide foundational skills in service management and human resource development, areas that align with the strengths of the university's business college.
Hospitality degree programming has transitioned in the past few years to include more business and technology coursework to reflect trends in the tourism industry. Service systems coursework has consistently combined theory with experiential learning through interactions with industry partners in and outside of classes.
CAST's School of Engineering Technology will remain under the auspices of the college. Departments in the college include civil engineering technology, environmental management and safety; electrical, computer and telecommunications engineering technology; manufacturing and mechanical engineering technology; and packaging science.  The Army and Air Force ROTC programs are also part of CAST.
"This move gives our colleagues in IHSI more opportunities to grow in an environment that is more related to their academic mission and focus," said Manian Ramkumar, interim dean of CAST. "It also provides the School of Engineering Technology opportunities to expand and grow within our core competencies."